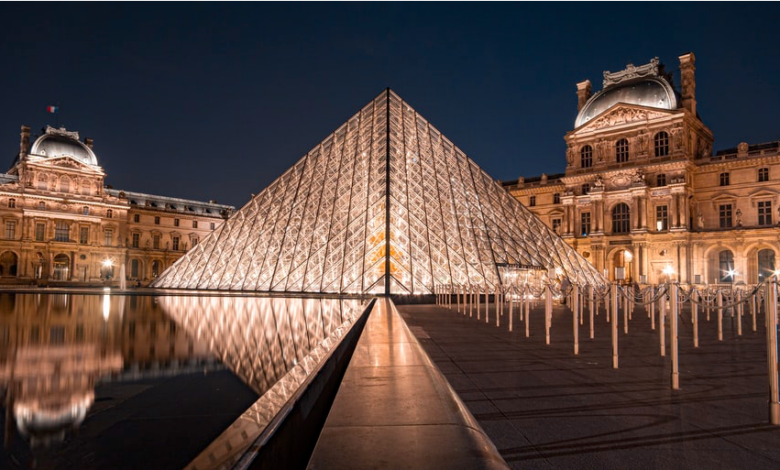 Investigators suspect that the former president of the Louvre Museum, Jean-Luc Martinez, turned a blind eye to forging certificates of origin for five ancient Egyptian artifacts.
According to BFM channel, French investigators suspect a criminal group operating in the Louvre Museum of forging documents for five artifacts dating back to the era of Tutankhamun, the eleventh pharaoh of the Eighteenth Dynasty.
The police began investigating the accusations in July 2018, two years after the Louvre Abu Dhabi bought a rare pink granite stele depicting King Tutankhamun and four other artifacts for over eight million euros.
According to the channel, the suspected group includes Martinez and two well-known Egyptologists. Martinez is suspected of turning a blind eye to the forgery.
Martinez denied during interrogations all the charges brought against him. While the Louvre Museum refused to comment on the situation or make any statements.
Martinez served as president of the Louvre Museum for eight years until 2021, as well as served as an ambassador for international cooperation in the field of cultural heritage.
The police earlier arrested Hamburg-based dealer Robin Depp and charged him with mass fraud and money laundering. In 2020, the Paris-based French dealer Christophe Kunicki, who sold the Metropolitan Museum a golden sarcophagus, in 2017, for 3.5 million euros, was arrested. The museum returned this piece to Egypt in 2019, after an investigation revealed that it had forged documents of origin, which falsely claimed that the coffin had been legally exported from Egypt in 1971.
Authorities are also looking into nine other items that Kunicki and Depp sold either to the Metropolitan Museum or the Louvre Abu Dhabi for a total of 50 million euros.