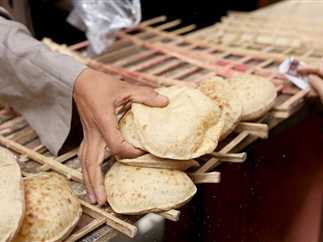 President Abdel Fattah al-Sisi instructed providing exceptional subsidies to low-income people, consisting of a pension of LE500 for a period of six months for some social groups, in addition to raising the subsidy to LE100 on ration cards for each family for a period of six months, Abdel Moneim Khalil, Head of the Domestic Trade Sector at the Ministry of Supply, said.
These measures will cost the government one billion pounds per month, Khalil pointed out.
Khalil added, during a telephone interview with TV host Ashraf Sharaf Eddin, on Al-Hadath Al-Youm channel, on Thursday evening, that the government will offer two million food cartons to be sold to citizens at LE50 instead of LE120. He added the categories eligible for this exceptional subsidy are: pensioners who receive less than LE 2,500 per month, those who receive a salary of less than LE2,700, non-permanent workers, breadwinners, and people with special needs.
Khalil pointed out that 20 percent of the Egyptian people, equal to 36 million individuals, will benefit from the exceptional subsidies within six months.
Edited translation from Al-Masry Al-Youm