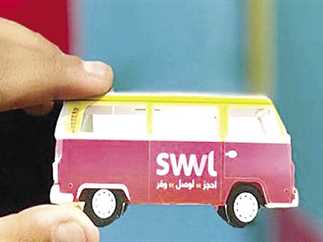 Facebook presented the success story of the Egyptian private transport company SWVL, pointing out that it has reinvented means of public transport through the use of technology.
The SWVL application works to connect local passengers with a small network of vehicles and allows them to book seats at a constant rate even during peak travel times.
This is the first time that the world's most famous social networking website has shed light on an emerging Egyptian company.
Facebook said that SWVL has relied on the social media site since its launch in 2017 to inform people of its service, noting that the application witnessed an increase in installation rates by more than 120 percent after a month-long Facebook campaign for the transportation company.
The SWVL campaign targeted customers according to age, geographic location, and more specific factors such user behavior and the user's mobile operating systems. The campaign included videos that showed actual user models very similar to the target audience of the campaign. The videos were broadcast through Facebook, Instagram and Messenger, offering information on the benefits of the app.
Facebook added that SWVL also conducted a series of tests throughout the campaign to ensure that it reached target audiences. The tests also evaluated ad designs, aiming to achieve the highest efficiency of advertising costs. The campaign and its monitoring eventually doubled the installation rate of the app and increased subscriptions by 90 percent. More than 10 million people viewed videos.