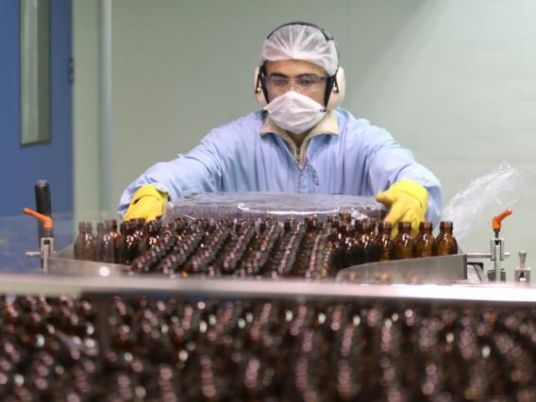 Egypt is raising the price cap on medicines that cost up to 30 Egyptian pounds (US$3.38) by 20 percent in an effort to address drug shortages, the health minister said on Monday.
Pharmaceutical companies will now be obliged to offer those medicines or risk having their licenses revoked, and the ministry is coordinating with the supplies and military production ministries to ensure the drugs are on the shelves, the minister told a news conference.
A weaker currency has made it more expensive to import raw materials and with the price of finished medicines fixed by the Health Ministry, some manufacturers have stopped making some cheap generic medicines to staunch growing financial losses.
Millions of poor Egyptians rely on generic medicines.
Though medicines are classed as essential goods, putting them high on the priority list at banks deciding how to allocate precious dollar rations, pharmaceutical companies say they still face serious problems that force them to slow or pause production.
Egypt has struggled to revive its economy since a 2011 uprising ushered in years of political instability, scaring off foreign investors and tourists — key sources of hard currency. Economic and political discontent has helped to unseat two presidents in the past five years.
Many essential medicines, including important cancer drugs have been hit. In December, the Health Ministry's tally showed 189 drugs were in short supply but had available substitutes and a further 43 drugs were in short supply with no substitute.
In April, drugs with no substitute included migraine treatment drugs, cold and flu medication, drugs treating psychiatric disorders, and several antibiotics.
Though drug-producers say they are willing to keep medicine affordable, the prices of some drugs have not changed since the 1990s, when the dollar was worth between 2.7 and 3.4 pounds.
($1 = 8.8799 Egyptian pounds)