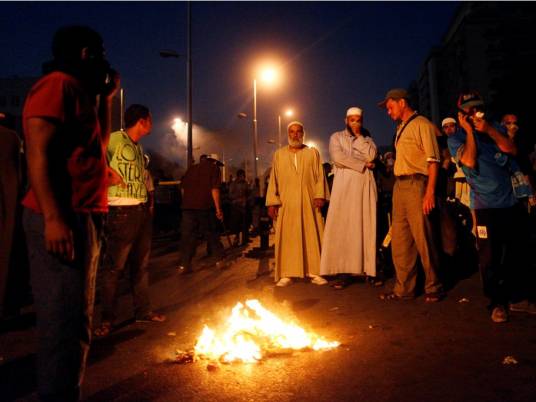 A fact-finding committee tasked with investigating incidents of violence since the breakout of 30 June protests that toppled former president Mohamed Morsy has specified areas targeted for investigation.
A decision to create the panel was adopted by Transitional Justice Minister Mohamed Amin al-Mahdy and later approved by interim President Adly Mansour.
Omar Marawan, committee chairman, highlighted areas of investigation in press statements on Saturday, noting that the committee will convene on Saturday after the interim presidency provides administrative and technical needs necessary for its operation.
Incidents targeted for probe include clashes outside the Republican Guards headquarter in July, when more than 50 supporters of Morsy died in clashes with the army during a sit-in demanding the former leader's release.
Marawan says major sit-ins by Morsy backers at Rabaa al-Adaweya and al-Nahda Squares will also be investigated. The sit-ins, which were dispersed in mid August left 638 dead, according to the Egyptian Health Ministry, and were called by Human Rights Watch the "most serious incident of mass unlawful killings in modern Egyptian history."
Church arsons, university violence, assassinations, attacks in Sinai, church arsons and attempts to hinder navigation at the Suez Canal are also included, he noted.
Marawan said the committee will convene twice a week, but will receive documents and information from the public on a daily basis. He explained that most of the committee's works will be on the field. He said the panel's specializations will not clash with those of judicial authorities since it does not pose charges and collects facts on the ground rather than relying on unsupported testimonies.
Omran explained that the authorities' decision to brand the Muslim Brotherhood as a terrorist organization will not affect its activities, assuring that the panel will report facts disregarding parties to the incidents.
Asked whether the committee is ready to hear accounts by those who took part at pro-Morsy sit-ins, he said they are ready to listen to anyone whose contribution can be beneficial to their works
Edited translation from Al-Masry Al-Youm