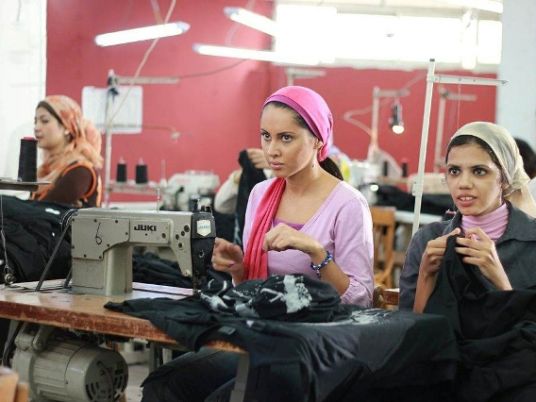 The 18th session of the Egyptian National Film Festival concluded on Friday in attendance of Culture Minister Gaber Asfour, director Samir Seif, head of the festival, and actor Yehia al-Fakharany, head of the feature films jury.
The movie "Factory Girl" was awarded Best Production, a prize worth LE150,000. Its director Mohamed Khan was named the Best Director. Wessam Suleiman won prize of Best Scenarist. Yasmeen Ra'ees was named Best Actress.
One Hour and Half movie received the Second Best Production prize, estimated at LE75,000. The Best Soundtrack award was given to musician Yasser abdel Rahman. The prize for Best Landscape Architecture was given to Hossam Ali. Best Supporting Actor was given to Maged al-Kedwany.
The movie "After the Battle," directed by Yossry Nasrallah, grabbed the Best Filming award for Samir Bahzan and Best Editing award for Mona Rabei.
"Asham: A Man Called Hope," directed by Magy Morgan received the Third Best Production award, Best Supporting Actress for Naglaa Youness.
"Vila 69" received two awards: Best First Work for director Ayten Amin and Best Actor Khaled Abol Naga.
"I cannot get the best actor award on my own with having great actors on my side," said Abol Naga who described this year as 'exceptional'.
Abul Naga was named the Best Actor for his role in the same movie by the Catholic Center Cinema Festival and the Best Actor for his role in the Palestinian movie called "Thieves of our Eyes" by the Cairo International Film Festival.
The jury gave a special award to actor Mohamed Mahran for his role in the movie "Family Secrets."
"Coming Forth By Day" was awarded the Best Sound prize for Abdel Rahman Mahmoud's work.
Edited translation from Al-Masry Al-Youm