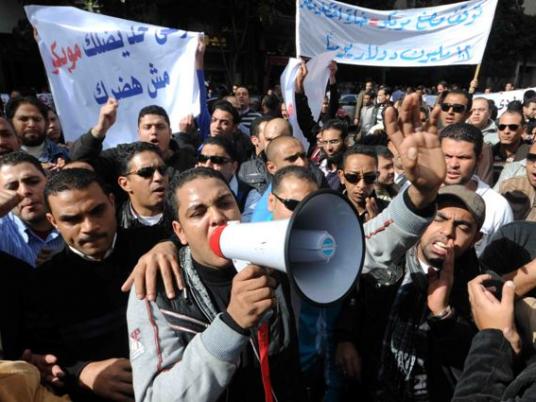 Demonstrations continued on Wednesday in front of the cabinet building, as workers of the MOPCO, Agrium and Tanta Flax factories protested for better wages.
Workers from the Steam Boilers Company also protested, demanding the government repurchase the company, which had earlier been privatized.
Employees working in the cabinet's information center also protested for better wages and working conditions.
Translated from the Arabic Edition