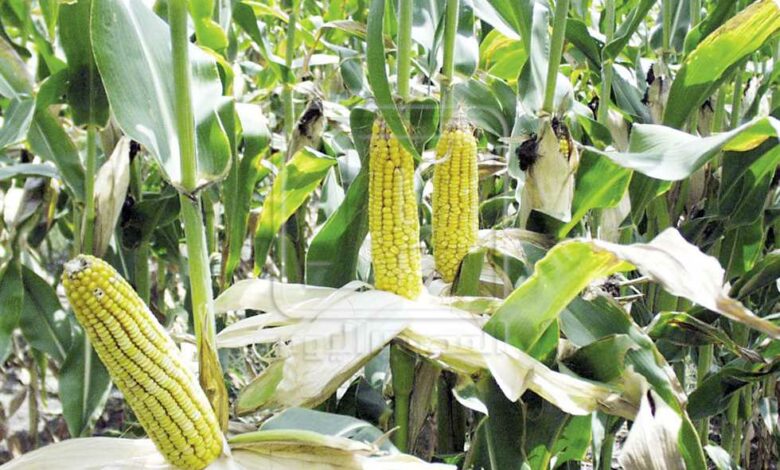 The chief of Egypt's farmers syndicate, Hussien Abdel-Rahman Abu-Sadam warned Friday that some farmers in Sohag governorate, Upper Egypt, are complaining of a worm that eats up their crops, especially maize, which is believed to be the fall armyworm.
He warned that this is amongst the most dangerous pests that have entered Egypt recently.
The armyworm was first discovered in Egypt in May 2019 within the governorates of Aswan, Luxor and Qena.
Its arrival in Sohag would be a disaster threatening farmers.
The insect travels about 100 kilometers per night, he said. Its life cycle does not exceed thirty days in the summer and may reach ninety days in the winter.
A single insect can lay about 2000 eggs at one time, which hatch quickly over three days in the summer.
The larva of this insect feeds on more than 80 types of agricultural crops grown in Egypt, such as corn, wheat, rice, cotton, alfalfa and most other vegetable and fruit crops.
The chief of Egypt's farmers syndicate said that maize is one of the favored crops for this insect.
No country in Africa is completely free of the pest as it migrates in large groups and quickly adapts to a new environment.
He said that the best way to combat it now is to spray with insecticides. Some countries even use drones to exterminate this insect after the failure of traditional methods of spraying as this insect is active after sunset, which makes it difficult to eradicate it by traditional methods.
Edited translation from Al-Masry Al-Youm