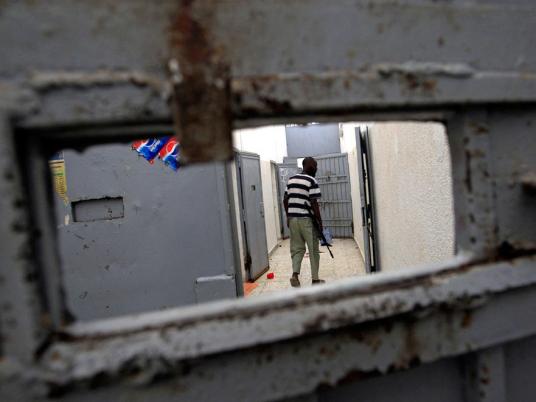 Dozens from Salam village in Fayoum protested in front of the presidential palace, demanding the release of their relatives detained in Libya and that the Foreign Ministry follow through on its promises regarding the detainees.
Protestors began a sit-in in front of the palace until their demands are met.
"We protested for days before the Foreign Affairs Ministry," said protestor Abdel Azim Gaber. "The Deputy Minister Ahmed Ragheb met with us and promised to achieve three demands, and none of them were met."
According to Gaber, the ministry promised the return of Fathi Abdel Tawab, who has a gunshot wound. Despite his family paying for an ambulance to return him, he has yet to be brought back. The ministry also promised to send lawyers for eight detainees held in solitary confinement and to negotiate with the Libyan government to release remaining detainees.
Egyptian Foreign Ministry spokesman Amr Roshdy said in a statement Saturday that the Egyptian embassy in Tripoli is following up with Libyan authorities on the conditions of the Egyptians detainees remaining from clashes in Abu Salim between Egyptians and members of revolutionary brigades responsible for security in the area.
The Egyptian embassy has already facilitated the release of about 200 detainees.
Roshdy stressed that Egyptian Ambassador to Libya Hesham Abdel Wahab is following developments in the case. He added that the embassy is preparing for the release of the detainees after the embassy intervened to prevent their deportation, despite many of them having entered the country illegally.
Edited translation from Al-Masry Al-Youm