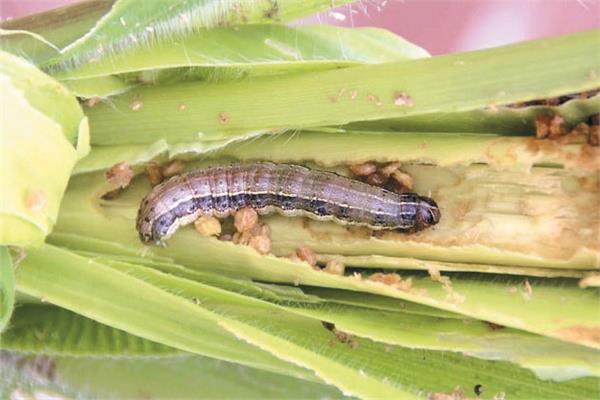 Representative of the Food and Agriculture Organization (FAO) in Egypt Hussein Gaden said that the organization would welcome any request from the Egyptian government for help combating the fall army-worm insect after the government officially announced the appearance of the worm in Egypt.
Gaden clarified that the organization has always been keen to help the country in the management of the pest control system as pests threaten global food security.
Gaden noted that the FAO funded three training and awareness workshops in Lower Egypt under the supervision of senior officials at the ministry of agriculture.
The ministry will provide awareness workshops for employees in the pest control system in Lower Egypt governorates and a general workshop for the managers of pest control system departments, aiming to prepare a comprehensive plan for combating and controlling the fall army-worm and protecting plantations from the dangers the worm presents.
He explained that the FAO would support the design and testing of the Pest Management Program for combating the fall army-worm in Africa.
Gaden referred to the importance of the population of vital insects such as ants and the population of predators and insect pathogens such as viruses, bacteria, and fungi to combating the harms of high-flying female butterflies.
The fall army-worm was identified in Africa in 2016. In early 2017, the worm-infested large swathes of corn crops across southern Africa, devastating the livelihood of many farmers. It is thought they arrived as an invasive species from the Americas as eggs in imported produce. This arrival has caused immense concern among agricultural experts due to the potentially huge amount of damage that this invasive species might do to African food crops.
Edited translation from Al-Masry Al-Youm