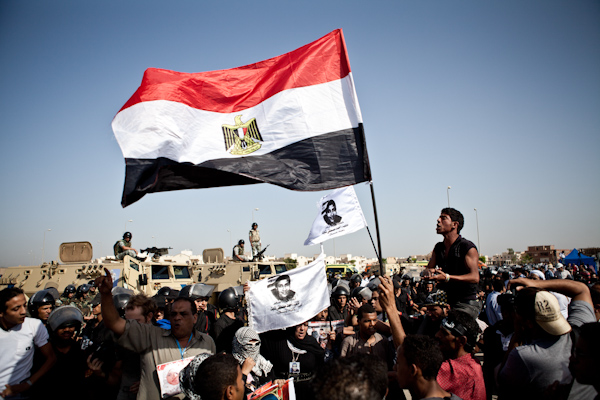 Major General Omar al-Faramawy, former head of 6th October Security Directorate, told Al-Masry Al-Youm that he hopes to return to work at the Interior Ministry after being acquitted Saturday by Cairo Criminal Court in the case of killing protesters during the 25 January revolution.
"I filed a lawsuit against the interior minister in order to return to my work and to get all my just deserts," he said.
Faramawy said immediately after leaving the courthouse he went to Al-Hussein Mosque in downtown Cairo.
"Forty minutes after the verdict, I was under the dome of Al-Hussein Mosque," the general said. "I prayed to thank God for the acquittal, and then I returned home, all the while 'thank God' never left my lips."
Faramawy said he was not worried during the months of trial over 49 sessions because he trusted the justice of God and the integrity of the Egyptian judiciary. He said that he and Major General Osama al-Marasy, in particular, had no role in the crimes attributed to them.
"What I say about the trial is that God was just testing me…" he said."I say again thank God because I feared Him and took into account human rights [while treating people]."
He said that the time he spent in prison was to meant to purify him of sins he might have committed inadvertently during his service.
Edited translation from Al-Masry Al-Youm