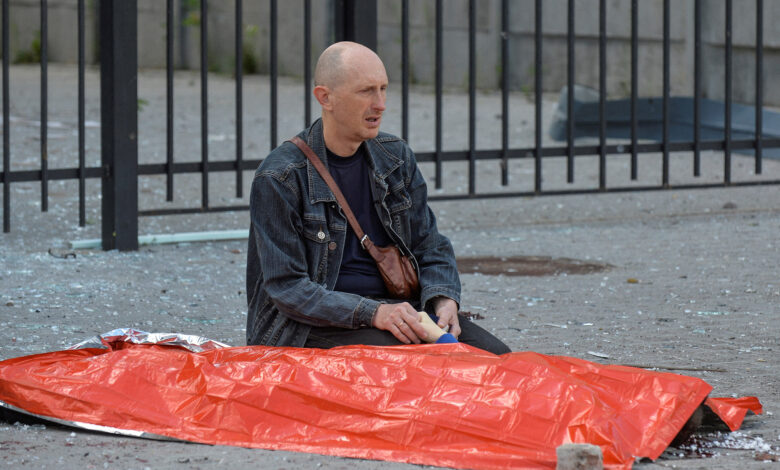 The father of a 13-year-old boy who was killed by Russian shelling in Kharkiv on Wednesday prayed over the body of his dead child for two hours, according to a top Ukrainian official.
The boy's sister was also wounded in the shelling, the Ukrainian Ambassador to the US, Oksana Markarova, said on Thursday.
"Ukrainian father who holds the hand of his 13-year-old son killed by Russian shelling in Kharkiv today. His sister is wounded. The father read prayers over his son for two hours. After the attack three people were killed. We must stop criminal and terrorist Russia now," Markarova tweeted.
Markarova's post also featured two photos showing the father holding the hand of his dead son as the boy's body lay on the ground covered with a red foil sheet.
The young teenager was among three victims of a Russian attack in the Saltivskyi district of Kharkiv, according to Oleh Synehubov, head of the regional military administration. The shelling also killed a man and a woman.