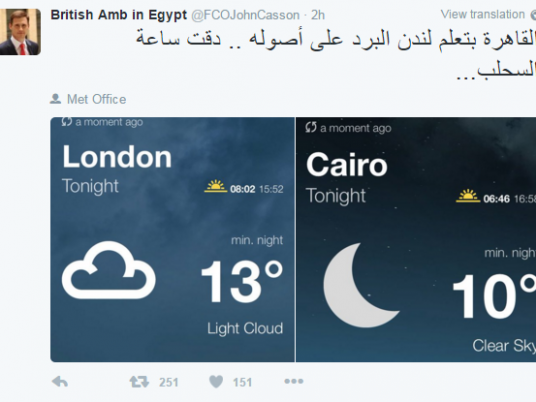 UK ambassador to Cairo John Casson is apparently sensing a nuance in Cairo's cold weather compared to his home capital, tweeting that Egypt's capital is beating London's cold by three degrees.
"Cairo is teaching London what real cold is…It is time for Sahlab," Casson tweeted Sunday in Arabic, referring to a popular Egyptian hot vanilla drink.
The ambassador posted graphs depicting the difference in temperature between Cairo and the British capital, with Cairo three degrees lower at 10C.
The Egyptian Meteorological Authority said on Saturday that it expects the cold weather to extend to Wednesday.