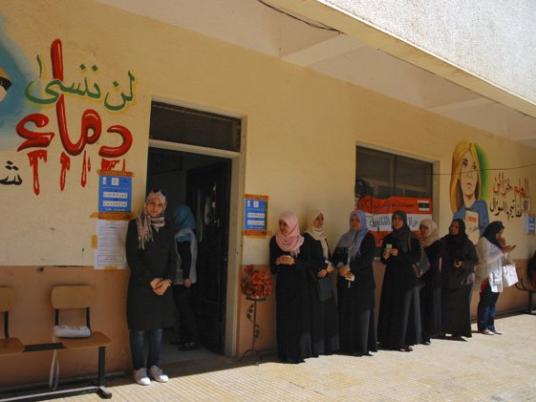 East Libyan forces carried out airstrikes around major oil ports overnight as they sought to regain control of the area that a rival faction seized hours earlier, a military spokesman said on Saturday.
The eastern-based Libyan National Army (LNA) and allied forces retreated on Friday from the oil ports of al-Sidra and Ras Lanuf, two of Libya's largest export terminals, after being overwhelmed by a militia known as the Benghazi Defense Brigades (BDB).
The renewed fighting around the ports has put at risk a sharp boost to Libya's oil production, which was achieved after the LNA took over four ports in September, ending a blockade at three of them.
The oil terminals at al-Sidra and Ras Lanuf – approximately 650 kilometers east of the capital – were overrun Friday night by a militia force of 1,000 soldiers and 200 vehicles, according to Faisal al-Zwei, a spokesman for the forces loyal to commander Khalifa Hafter.
The spokesman for Hafter's forces, Colonel Ahmad al-Mismari, said they had lost control of Ras Lanuf's main airfield to forces led by Islamists belonging to the BDB.
"The attackers were armed with modern tanks," Mismari said. "We lost two men. But the battle is ongoing. The situation in the Oil Crescent remains under control."
He said airstrikes were carried out in Ras Lanuf, al-Sidra, Ben Jawad and Harawa.
A resident in Ras Lanuf said warplanes were heard at dawn on Saturday, followed by explosions. Residents posted pictures of fires and damage to buildings apparently caused by the strikes.
The BDB is composed, in part, of fighters who were ousted from Benghazi by the LNA, where LNA commander Haftar has been waging a military campaign for nearly three years against Islamists and other opponents.
That battle is linked to a wider conflict between political and armed factions based in eastern and western Libya.
Some of the eastern militias are loyal to Ibrahim Jedran, a secessionist fighter who forces controlled the terminals until they were overrun by Hafter's forces last year.
Libya's oil production has recently been fluctuating around 700,000 barrels per day (bpd), more than double its output last year but still well below the 1.6 million bpd the OPEC member was producing before violence swept the country more than five years ago.
Libya descended into chaos in the aftermath of the 2011 civil war, which ended with the killing of longtime dictator Moammar Gadhafi. Since then the country has been divided into two competing parliaments and governments, each backed by a set of militias, tribes and political factions.