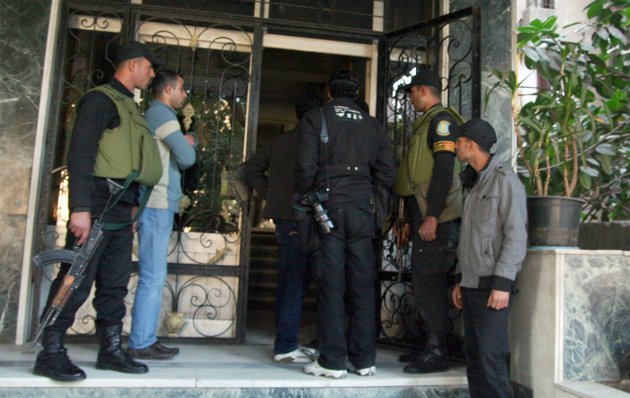 The Insurance and Social Affairs Ministry has finished their daft of amendments to the Civil Institutions Act and sent it for review to the judiciary, said Minister Nagwa Khalil on Thursday.
Justice Minister Ahmed Mekky and a member of the Council of Minister's Supreme Legislation Committee would review the draft and put it on the legislative agenda, Khalil said.
The amendments have been the subject of an open dialogue for over six months, and the proposals and comments of civil society organizations in the country were taken into consideration in the draft, he added.
The minister asserted that the proposed amendments fix the current law's problems, and include procedures to ensure the effectiveness of civil society organizations.
The amendments stipulate increasing the minimum number of founding members of such an association from 10 to 20, and increasing the minimum capital allocated to establishing the organization from LE10,000 to LE250,000, to ensure the "seriousness" of the organization, Khalil said.
Any money given to the association from a third party, such as donations or foreign funds, would be designated as "public funds" in order to ensure that they are spent correctly. In addition, civil society organizations could only be dissolved by a court ruling, in accordance with Article 51 of the Constitution.
The amendments also stipulate the formation of a coordination committee that would oversee all problems related to foreign funding and the operation of foreign civil society organizations in the country.
The committee would include stakeholders in the field in order to facilitate the implementation of new procedures, and unify all authorities overseeing foreign organizations and foreign funding, to safeguard against another foreign funding crisis like the one that occurred after the 25 January revolution.
Foreign organizations could not conduct any activity in the country if they receive direct or indirect government funding, or if its activities aim at promoting the beliefs or policies of a specific political party, according to the new amendments.
The draft also asserts the right of all citizens to establish a civil society organization simply by notifying the authorities, as stipulated by Article 51 of the Constitution.
Edited translation from MENA