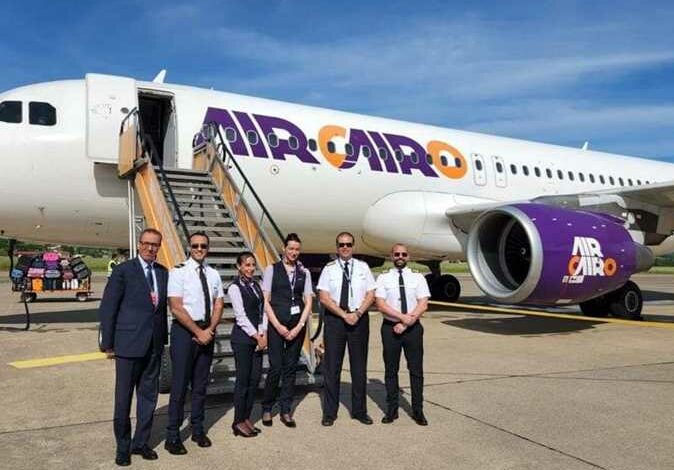 Air Cairo launched its first direct flight from Banja Luka airport, the capital of the Republika Srpska, Bosnian Serb entity, to Hurghada.
This is the first time in the history of relations between Egypt and Bosnia and Herzegovina that such a flight has been launched.
Ambassador Yasser Sorour, Egypt's ambassador to Bosnia and Herzegovina, attended that departure of the Bosnian tourists, wishing them a pleasant time in the charming city of Hurghada.
Sorour noted to the developments announced by the Egyptian Minister of Tourism Khaled Al-Anany, regarding the promotion of services in various tourist destinations, especially the city of Hurghada.
The ambassador encouraged the tourists to visit Luxor and witness the greatness of the Egyptian civilization and the various landmarks of Egypt's ancient history.
The tourists stressed their great happiness with launching direct flights from Banja Luka to Hurghada, expressing their aspiration to spend a good time there and enjoy the picturesque nature of that city, noting that they had heard a lot about the Egyptian people's hospitality and welcome to their guests.
Air Cairo is scheduled to operate two flights per week from both Sarajevo and Banja Luka airports during the upcoming short period.
The authorities of Banja Luka Airport received the Air Cairo plane in accordance with the set traditions, and participated in the reception of the plane, in addition to the Egyptian ambassador, the Ministers of Transport and Tourism in the government of the Republika Srpska.
A press conference was held after the plane landed, during which officials praised this step, which will undoubtedly lead to the revitalization of tourism, expressing their hope to receive Egyptian tourists in Bosnia and Herzegovina.
Sorour said during the press conference that this step came after intensive coordination between the official authorities in Egypt and their counterparts in Bosnia and Herzegovina, in addition to Air Cairo, stressing that this step will undoubtedly advance  relationships between the two brotherly countries.