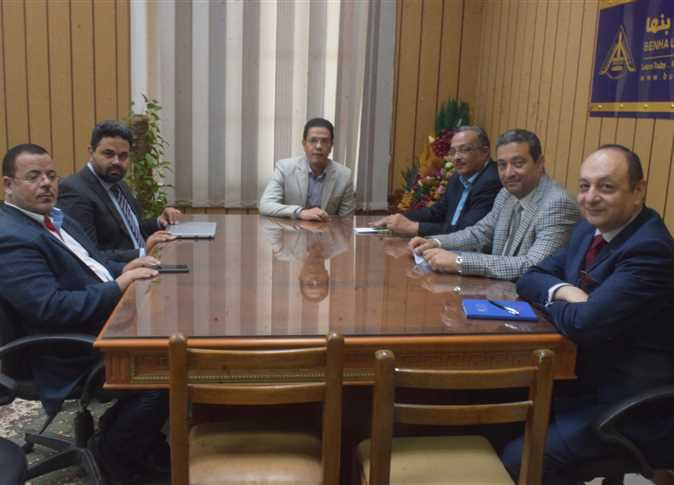 Vice President of Banha University Nasser al-Gizawy held a meeting to inaugurate the first summer school for space sciences at the headquarters of Banha University in Obour City.
The summer school is being established in cooperation with the Egyptian Space Agency.
The meeting was attended by Karim al-Dash, Academic Director of the University's headquarters in Obour; Omar Hanafi, Head of the Survey Engineering Department at the Faculty of Engineering in Shubra; Ayman al-Shehaby Professor at the Faculty of Engineering in Shubra; and Mohamed Kassab, Head of the Mechanical Systems Division at the Egyptian Space Agency.
The meeting was held under the auspices of Gamal al-Saeed, President of the University, and Mohamed al-Qousi, CEO of the Egyptian Space Agency
Gizawy said that the aim of summer schools in the field of space and satellite science and technology is to spread knowledge of space science among Egyptian university students, in order to link their academic studies with practical reality.
He added that students of 24 Egyptian universities will take part in the anticipated summer school, alongside 35 students from the Faculties of Engineering and Computers and Artificial Intelligence at Banha University.
The theoretical part of this school has already begun via distance learning on the videoconference application Zoom. The practical part of the school is scheduled to begin the first week of September, and will take place at the university's headquarters. Applicants will be divided into six different training groups, and each trainee will be required to submit a practical project that is evaluated by specialists during the course, according to Gizawy.
Edited translation from Al-Masry Al-Youm