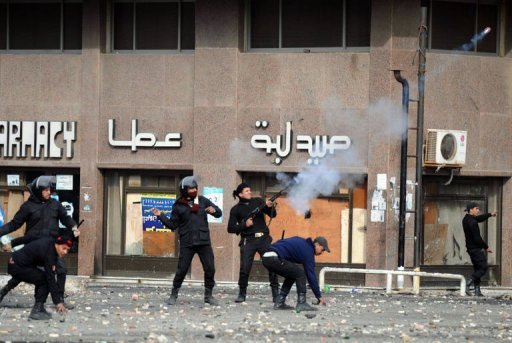 The time has come for cleansing the police, said Murad Ali, media adviser to the Muslim Brotherhood's Freedom and Justice Party. Police nationwide have gone on strike, saying they are under-equipped to deal with protests and violent clashes.
"Those who want to get paid a salary from the sustenance of the people and do not protect them have no place among us," said Ali. "They either straighten out or get dismissed."
In a statement posted on his party's Facebook page Sunday, Ali said the police strike is not the reason behind the lack of security, and there has been a security void for two years that has not been addressed.
"Two years of inaction and neglect. Two years in which blood was shed and funds were looted," Ali said.
Interior Minister Mohamed Ibrahim has demanded that media and political groups keep police out of political conflicts, and said police cannot handle the load of work they face.
The minister stressed that security forces are subjected to massive psychological pressures, and face all types of weapons while being armed only with tear gas.
Police at stations and security directorates nationwide have gone on strike demanding the interior minister's dismissal, the separation of police from political conflicts, and a law that would arm the Central Security Forces.