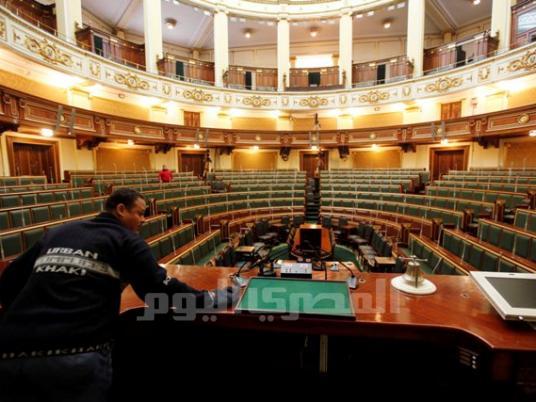 The People's Assembly will refer the documents of one-third of its MPs to the Court of Cassation for it to review the validity of their membership, MP Saad al-Husseiny said.
The first session will be held Tuesday, after President Mohamed Morsy ordered on Sunday the reinstatement of the assembly.
The Supreme Constitutional Court had ruled that parts of the parliamentary elections law were unconstitutional because party candidates were able to compete for seats allocated for independent candidates. The ruling dissolved the People's Assembly.
Husseiny, chairman of the Budget and Planning Committee, proposed holding supplementary elections for one-third of the parliamentary seats after the constitution is drafted, the Freedom and Justice Party reported on its website.
During a phone interview with privately owned Dream TV channel, Husseiny refused to describe Morsy's decision as "predominance" over the court ruling.
He accused Field Marshal Hussein Tantawi, head of the Supreme Council of the Armed Forces, of "disappointing predominance over the authority that people selected," referring to Parliament.