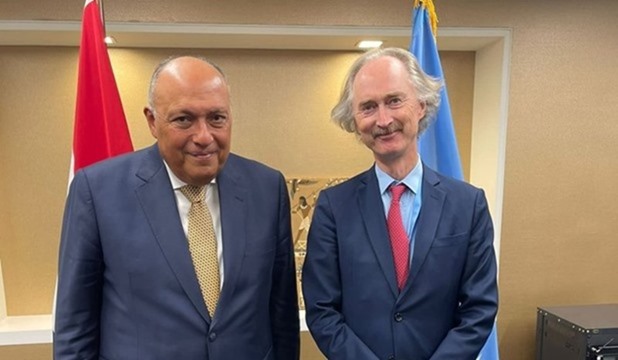 Foreign Minister Sameh Shoukry on Friday said Egypt continues its efforts to support a political solution in Syria in accordance with UN Security Council Resolution No. 2254.
During his meeting with UN Special Envoy for Syria Geir Pedersen in New York, the Egyptian top diplomat stressed the importance of continuing coordination to push the political solution forward, Spokesman for the Foreign Ministry Ambassador Ahmed Abo Zeid said in statements.
Shoukry reiterated the priority that Egypt attaches to moving on the different paths to resolve the crisis, and the need to intensify efforts in this regard, the spokesman added.
During the meeting, the two sides stressed the need to ensure the Syrian people's access to humanitarian aid to alleviate their suffering, the spokesman said.