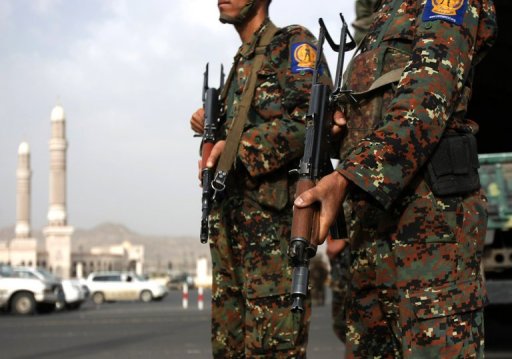 Yemen has said that Egypt and Gulf countries approved a military intervention in the country following a request it made to the Arab League.
Yemeni Foreign Minister Riad Yassin told Skynews Arabia that his country had submitted a request to the Arab League which was approved by Egypt and the Gulf states.
Shia Houthi rebels forced President Abd Rabbu Mansour Hadi to quit late January, after they took over the major government institutions in the capital and formed a new government. Hadi, who is still recognized internationally as the legitimate president of the country, backtracked on his resignation late February, with his supporters engaging in occasional clashes with Houthi rebels.
Yassin stressed that Hadi, who backtracked on his resignation late February, is still in the city of Aden, which he declared as a new political capital replacing Houthi-held Sanaa. His statement refuted earlier news reports by the Associated Press and the AFP about his departure from the city.
News agency MENA reported that Egyptian Foreign Ministry spokesperson Badr Abdel Atty said his ministry had no information on the statement by the Yemeni foreign minister. Atty went on to add that the Yemeni issue will be among other subjects of discussion during the Arab League's foreign minister's meeting in Sharm el-Sheikh on Thursday, preparing to submit it to the Arab Summit on Saturday and Sunday.