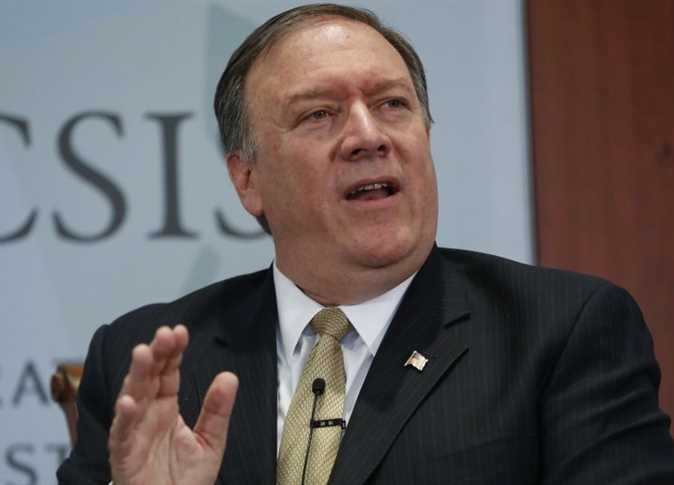 Foreign Minister Sameh Shoukry received on Thursday US Secretary of State Mike Pompeo in Cairo, Al-Ahram website reported.
The visit aims to strengthen the strategic ties between the two countries and consult on how to deal with the various regional issues and challenges that the two countries are working to find sustainable solutions to enhance stability in the Middle East.
Foreign Ministry Spokesperson Ahmed Hafez said that the two ministers held a session of talks during which they discussed means of boosting bilateral relations through increasing mutual visits on the political and technical levels, as well as through diversifying the frameworks of consultation and joint cooperation.
The two agreed on preparing for a new round of strategic consultations during 2019 between the ministers of defense and foreign affairs of the two countries.
Pompeo stressed the strategic importance of Egypt in the Middle East, adding that US President Donald Trump and his administration are keen to push forward bilateral cooperation with Egypt in various fields during the next phase. He also praised the role played by Egypt in the fight against terrorism.
He stressed the importance of continuing to provide support to Egypt to address this phenomenon of terrorism and eliminate it.
He also praised the progress achieved by Egypt in recent years to meet the aspirations of the Egyptian people towards a more prosperous future, highlighting Egypt's achievements in the field of energy.
Pompeo referred to the need to strengthen economic cooperation frameworks between the two sides which would contribute to encouraging more American investors to invest in Egypt.
Pompeo valued Sisi's support for religious freedom and expressed appreciation for the actions taken by the Egyptian government regarding the law on NGOs.
Hafez said that the meeting also tackled the Grand Ethiopian Renaissance Dam (GERD) and the efforts exerted by Egypt to reach a tripartite agreement that guarantees the interests of Egypt, Ethiopia and Sudan while providing a development opportunity for Ethiopia without harming Egypt's water interests.
The two ministers concluded the meeting by agreeing to continue consultations and the exchange of views between the two sides on various regional and international issues in order to achieve stability in the Middle East region.