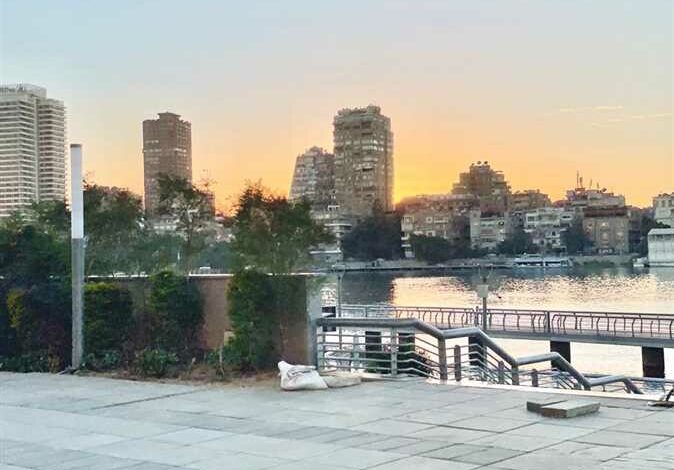 The Ministry of Tourism and Antiquities, represented by the Egyptian Tourism Promotion Authority, launched a new e-campaign on various social media platforms, Wednesday.
For a period of eight weeks,the campaign title is "Follow the Sun" to promote the Egyptian tourist destinations for the summer 2022 season. 
The campaign has launched a number of major tourism-exporting markets to Egypt, namely, the UK, Germany, Italy, France and the US.
The launch of the campaign coincides with the beginning of the spring season in a number of important markets in order to push more tourist flows to Egypt from these markets.
There is a special focus in the summer season 2022 said Amr al-Kady, CEO of Egyptian Tourism Promotion Authority. 
He explained that the campaign focuses on many Egyptian tourist destinations such as Cairo, Giza, Luxor, Aswan, the Red Sea resorts and Sinai.
The campaign comes under a media strategy to promote tourism to Egypt.
The campaign will be launched electronically on many social media platforms in these markets: namely Youtube, Facebook, Instagram, TikTok.
This is due to the increasing use of the internet, especially by young people, Assistant Minister of Tourism and Antiquities for promotion, Lamia Kamel, said.
She added that the slogan of the campaign aims to prompt tourists to follow the warm weather in Egypt as a distinctive tourist destination where they can spend their vacations and the enjoy sunny weather throughout the year.
The shining sun is an integral part of Egypt's pharaonic history, picturesque views, and wonderful beaches, Kamel said.
Egypt adopts a strategy to integrate beach tourism with cultural tourism and relies on shedding light on the atmosphere of celebrations and tourist attractions in a number of tourist and archaeological governorates.
Amid warm weather filled with intimacy, fun and kindness, as well as highlighting eco-tourism which is headed by the Egyptian government. 
While Suzan Mustafa, Director General of the Tourism Promotion Department at the authority, explained that during this campaign, the largest e-booking platforms in the world will be used as part of this campaign.
The campaign is a continuation of the e- promotional campaigns launched by the Ministry early this year under the titles "Sunny Christmas" and "Sunny January", which achieved remarkable success on various social media platforms in Egypt.
There are also a number of countries where the campaign was launched, reaching 107 million users: raising the rates of e- search for Egypt on global search engines in these target markets by 95 percent compared to last year.
Social media for the Egyptian tourist destination is promoted through a variety of ways: including photos, videos, and written content, the Ministry concluded in the statement.