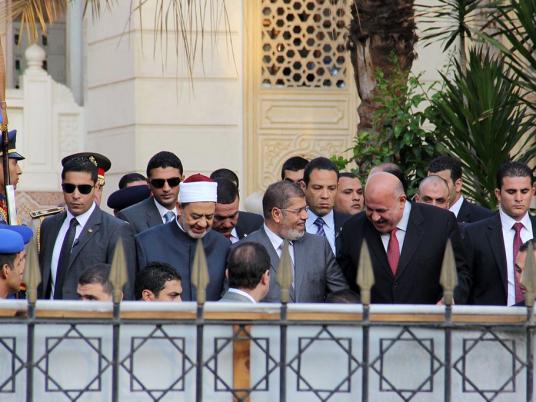 Coptic thinker Rafiq Habib, a leader in the Muslim Brotherhood's Freedom and Justice Party and adviser to President Mohamed Morsy, announced Thursday his retirement from all political posts, including any role in the presidential office or the party.
Habib announced his resignation on Facebook, adding that he plans to return to his job as a researcher and political analyst.
Other presidential advisers including Ayman al-Sayyad, Amr al-Leithy, Mohamed Esmat Seif al-Dawla and Saif Abdel Fattah also resigned in protest of the violent clashes outside the presidential palace on Wednesday night after supporters of the president attempted to end an opposition sit-in. At least five people died and more than 400 were injured in the fighting that ensued.
Edited translation from Al-Masry Al-Youm