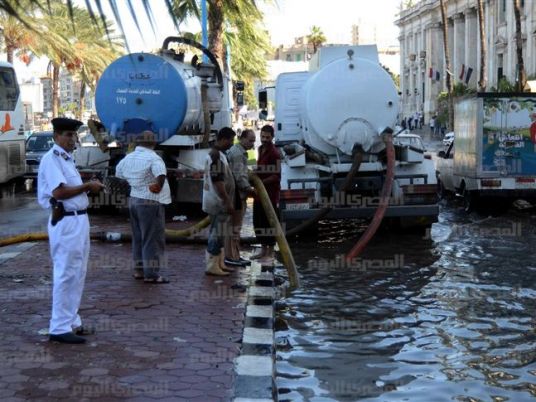 The Administrative Prosecution has ordered a wide-scale interrogation of municipal officials in Alexandria after heavy rainfall and storms killed five people and flooded many of the coastal province's streets.
The announcement came shortly after governor Hani al-Messiry resigned over mounting criticisms to what the public deemed as a failure to address the annual winter crisis.
Prosecution Spokesman Mohamed Samir said the decision to hold the investigation came after following comments and complaints made in the media and on social networks on the deaths and damages to public and private property sustained during the rainfall. He said the reported incidents indicate "serious negligence by the local administration and poor infrastructure conditions".
Edited translation from Al-Masry Al-Youm