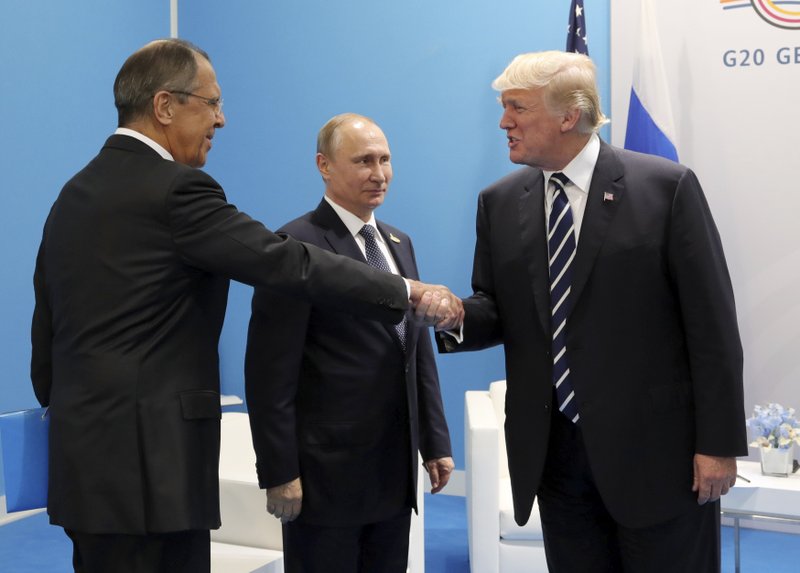 American Kate Hamad doesn't dare leave Ramallah, fearing trouble, even deportation, if stopped at an Israeli checkpoint on the outskirts of the autonomous Palestinian city in the West Bank.
Israel rejected her request for a visa renewal three months ago, she said, even though her Palestinian husband and their three youngest children have West Bank residency. She appealed, but hasn't heard back. "You really feel trapped and you really feel scared," said the 32-year-old from Grimes, Iowa.
Hamad is among a growing number of foreigners in the West Bank who are having Israeli visa problems, according to Palestinian officials and Israeli lawyers.
They said that over the past year, Israel has made it harder for those with ties to Palestinians to stay in the West Bank on spouse or work visas, harming families, universities and even a school teaching Western classical music to Palestinian children.
COGAT, a branch of the Israeli Defense Ministry, denied it has adopted tougher rules, saying visa applications are judged on a case-by-case basis. It did not respond to requests to provide statistics.
The underlying problem for foreigners is that the Palestinian self-rule government, which administers 38 percent of the West Bank, does not have the authority to grant them residency without approval by Israel.
As a result, thousands of people are in limbo, with residency applications often ignored or rejected, leaving them only with the option of seeking temporary visas from Israel.
"You are always just a visitor, and you are left begging for your status," said California native Morgan Cooper, 36, who recently had her spouse visa extended for six months.
The reported surge of visa troubles comes at a time when hopes for a negotiated solution to the Israeli-Palestinian conflict seem to have dissipated.
The Palestinians seek a state in the West Bank, Gaza Strip and east Jerusalem, lands Israel captured in 1967, but the most recent negotiations broke down four years ago due to deep disagreements over key issues. Continued Israeli settlement expansion, along with an internal Palestinian political split between pragmatists and militants, have pushed a partition deal even further out of reach.
Last month, U.S. recognition of Jerusalem as Israel's capital prompted Palestinian President Mahmoud Abbas to slam the door on more than two decades of intermittent negotiations, as long the U.S. remains the sole mediator.
Over the years, residency permits for foreign spouses of Palestinians have become a bargaining chip, with Israel at times agreeing to certain quotas and freezing requests in periods of crisis.
About 25,000 applications are still pending, out of a total of 65,000 submitted since the mid-1990s, said Walid Wahdan of the Palestinian Civil Affairs Department.
He said his department has largely stopped submitting "family reunification" requests, arguing that Israel refuses to receive them.
COGAT said it can't rule on applications it doesn't receive — but did not say how many it approved.
Leora Bechor, an Israeli immigration lawyer, said that in place of residency permits, those married to Palestinians were typically granted one-year renewable spouse visas in recent years. Since late 2016, there has been anecdotal evidence of more visa rejections or visas issued for shorter periods, she said.
She said Israel's policies violate international standards, including the right of families to live together and that an American married to an Israeli would be granted residency rights.
Palestinians and their foreign spouses are often presented with impossible choices — separation, emigration or life in the West Bank without legal status. Some of the foreigners said they were also told that on a spouse visa, they are not allowed to do paid work for Palestinian companies or organizations.
"We believe the underlying reason is one of demographics, of 'let's create a situation where Palestinians are forced to leave,'" said Bechor.
Visa applications are typically collected by Wahdan's department and by the Palestinian Interior Ministry and sent to a COGAT branch near Ramallah for a decision.
The Palestinian Interior Ministry, which mainly deals with spouse visas, said it submitted 2,220 applications to Israel last year, with 247 rejected. Wahdan's office, which mostly deals with work visas, said 40 out of 250 were rejected.
Neither department provided comparison figures for previous years.
The Hamad family moved to Ramallah last June after selling their house in New Orleans, so the children could get to know their Palestinian relatives.
Kate Hamad's husband, an electrical engineer who spends much of his time in the U.S. on business, had previously been able to pass on his West Bank residency rights to their three children, but not to his wife and her older daughter.
Kate Hamad said that in October, Israel rejected her visa, on grounds that her husband wasn't in the West Bank at the time her application was being processed. She said she learned of the reason from Palestinian officials who translated a note from Hebrew on her rejection slip.
The family only has bad options, she said.
Her husband can't afford to quit his job, she said, and even if he did so in order to live full-time in the West Bank, there's no guarantee she would get a visa.
She is also afraid to leave, for fear of being denied future entry. "That's not an option, since my husband's entire family is here," Hamad said.
Hamad said she feels discriminated against, compared to other Americans in the area. Jewish Americans, including those in Israeli settlements in the West Bank, are instantly eligible for Israeli citizenship under Israel's "law of return" for diaspora Jews.
The U.S. Consulate in Jerusalem said the State Department closely follows issues relating to treatment of U.S. citizens abroad and works with the host government to ensure fair treatment.
"We are aware of this issue, and while we cannot comment on private immigration or legal matters, we take it seriously," the consulate said.
Educational institutions have also been hit hard.
The Edward Said National Conservatory of Music said six of about 20 foreign teachers have visa problems, with two denied re-entry by Israel. Director Suhail Khoury said others expect difficulties as visas expire in coming months.
Echoing others, he said the visa process appears murky, with shifting rules and lack of consistency. "It's chaos," he said.
The school, with a total teaching staff of 77, offers Western and Arabic classical music courses to about 2,000 Palestinian students, and the foreign teachers are often irreplaceable, he said. "It's basically threatening the whole educational system," he said.
At the West Bank's Bir Zeit University, 15 foreign teachers face visa problems, including department heads, said spokeswoman Tina Rafidi.
The Arab American University in the town of Jenin lost the dean of its business faculty and a veteran English language professor when their visa extensions were denied last year, said deputy president Zaki Saleh. "We were seeking more foreign teachers but know that the hope is very slim," he said.
Activists have revived the "Right to Enter Campaign," created more than a decade ago to fight similar troubles, and urged their diplomatic missions to exert pressure on Israel.
Palestinian-American businessman Sam Bahour, a veteran activist, said the problem is political, not technical.
"This aggression is clearly a renewed approach to put pressure on the community with (the) intent … to get people to leave the country," he said.