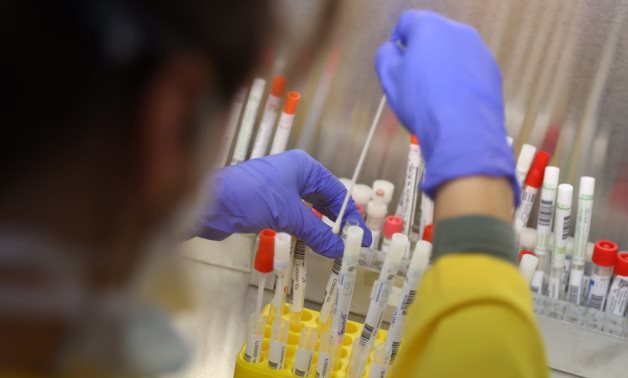 The Health Ministry warned against forging coronavirus vaccination certificates, saying that the crime is punishable under law with up to ten years in prison.
As of Monday, many ministries, government agencies and institutions have started preventing employees who did not obtain the coronavirus vaccine from entering government facilities, as part of preventive measures taken by the Egyptian government to limit the spread of the pandemic.
The ministry has set several conditions to protect the certificate against forgery, official spokesperson for the Ministry of Health and PopulationHossam Abdel Ghaffar said.

Original coronavirus vaccination certificates have a QR code that does not expire, he stressed.
Abdel Ghaffar added in statements to Al-Watan newspaper that the ministry emphasized monitoring any forgery of coronavirus vaccination certificates after preventing employees from entering government facilities and universities.
Those who have a medical condition preventing them from taking the vaccine must bring a medical report documented by an official body proving their inability to obtain the vaccine, he said.

Regulations and laws punish the forgery of an official document, such as the coronavirus vaccine certificate, with prison sentence ranging between three and ten years, in addition to a fine determined by the competent authority, cassation lawyer Amr Abdel Salam said.
Abdel Salam added that people who provide these forged certificates to citizens to prove that they have received the vaccine will be subject to the same legal penalty.