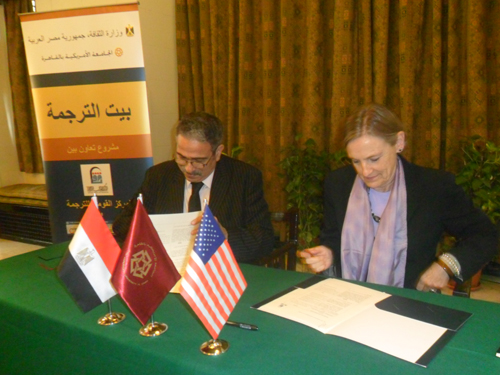 Sondos Asem, a member of toppled President Mohamed Morsi's presidential team and the only woman sentenced to death in absentia in Morsi's espionage case on Tuesday, has announced she was not surprised by the ruling.
"While I am disappointed by today's verdict to uphold the death sentence issued to me by the Egyptian authorities, I am not surprised by it," Asem wrote on her Facebook account.
"Egypt continues to be condemned by human rights organizations across the world for its unabated violations of the rights of its own citizens. The Egyptian judicial system has been completely politicized – the many hundreds currently sentenced to death have not been afforded the basic protection of their right to a fair trial and due process before an independent judiciary," she added.
Asem mentioned that the situation in Egypt continues to deteriorate and the lives of thousands who supported democracy after the January 25 revolution remain at risk.
"I will continue to work diligently with Egyptians from across the political spectrum to ensure that democracy is restored and justice is served in my country," she concluded.
Asem was the foreign media coordinator of Morsi's presidential team. She holds a Bachelor of Arts in English Language and Literature and a master's degree in journalism and media from the American University in Cairo.
She is currently enrolled at the University of Oxford, UK, Blavatnik School of Government, according to Oxford University's website.
Her father, Asem Shalaby, is the owner of the al-Wafaa Publishing House in Mansoura. He published books by Muslim Brotherhood members. Her mother, Manal Aboul Hassan, is a professor of media at the University of 6 October and is a Muslim Brotherhood leader. Her brother, Walid Asem, worked as media adviser to former MB supreme guide Mahdy Akef.
The Cairo Criminal Court, headed by Judge Shaaban al-Shamy, sentenced 16 MB members to death in an espionage case with the Islamic Resistance Movement Hamas including 13 defendants in absentia. Seventeen others were sentenced to life in prison, two to seven years in prison, and one person, who died in prison, had his case dropped.
Edited translation from Al-Masry Al-Youm