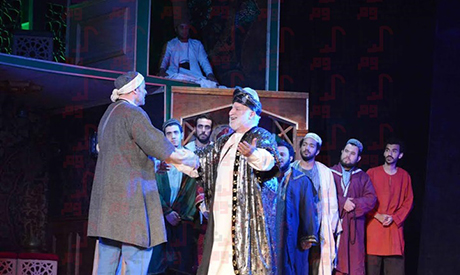 The Egyptian theatrical play, Forty Rules of Love, directed by Adel Hassan, will be performed in Luxor for three consecutive nights, starting December 28, before touring across Tunisia and Morocco, state-run news outlet Al-Ahram said.
The tour dates are yet to be announced.
The play stars Bahaa Tharwat, Ezzat Zain, and Amira Abou Zaid, among others. Earlier this year, the play opened at Masrah al-Salam and generated almost EGP 2 million ($112,900) in revenue.
Based on the novel by Elif Shafak, Forty Rules of Love focuses on the medieval mystic Sufi poet Jalaluddin Rumi and explores his influential relationship with Shams al-Din of Tabriz.
The play's script was adapted by Rasha Abdel-Moneim, with Yasmine Emam and Khairy al-Fakharany.
The play was recently staged at the Bahrain International Festival for Music, becoming the first theater show to be performed at the annual music event.