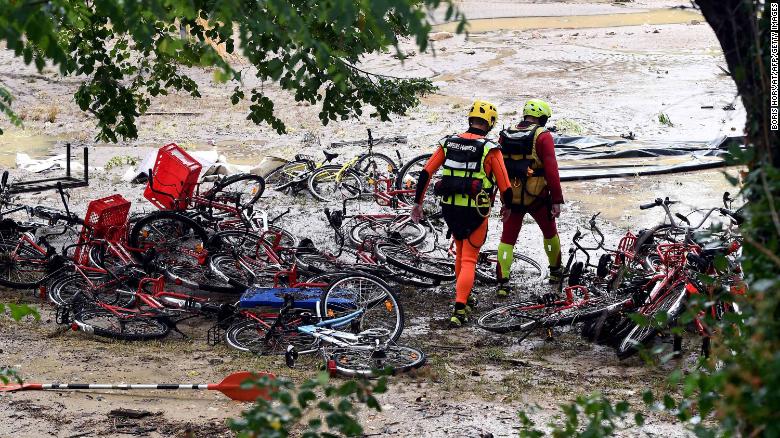 Paris (CNN) – A German man in his 70s is missing and 1,600 people have been evacuated because of flash floods in France, according to authorities.
The man is thought to have fallen into the fast-flowing River Aube at the village of Rouvres-sur-Aube in eastern France on Thursday afternoon, Françoise Souliman, prefect of the Haute-Marne district, told the German Press Agency on Friday. Divers and a helicopter have been deployed to search for the missing man, Souliman said.
In southeastern France, 1,600 people were evacuated because of a "violent" storm, according to a government statement Thursday.
Supported by four helicopters, more than 400 firefighters and paramilitary officers were mobilized for the rescue operation.
The statement added that 119 children from a campsite in the town of Saint-Julien-de-Peyrolas in southern France had been "sheltered" from the floods.
French Interior Minister Gérard Colomb advised citizens to exercise "utmost caution" in a tweet Thursday.
Heavy rainfall has swept across central Europe in the past few days following weeks of extreme heat and drought. Storms in Germany caused hundreds of people to be evacuated and dozens of flights were cancelled.
Eva Tapiero reported from Paris and Judith Vonberg wrote in London. CNN's Hilary McGann and AJ Davis contributed to this report.