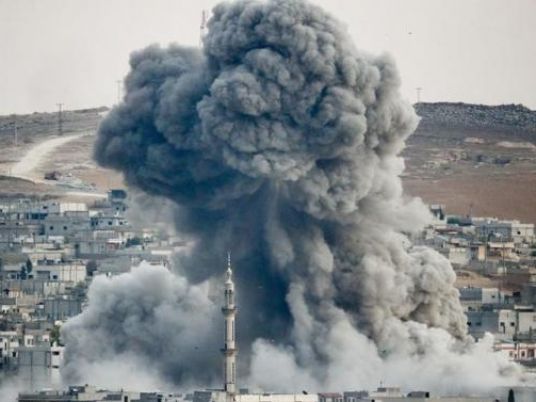 French President Francois Hollande said Thursday that a coalition waging a bombing campaign against the Islamic State group would "accelerate" air strikes.
"The pace of the interventions will be accelerated and France will play its role in this," Hollande said in a speech to ambassadors.
His comments followed a meeting by the defense ministers of seven countries in the coalition on Wednesday, who said their strategy was to free the IS "power centers" of Raqa and Mosul in Iraq and Syria.
"They also decided to reinforce support to Arab and Kurdish forces fighting Daesh on the ground," Hollande said, using an alternative name for IS.
He told ambassadors that 2016 must be a "year of transition" in Syria, which is entering its fifth year of war.
UN-brokered Syrian peace talks are tentatively set for next Monday in Geneva, despite disagreements over who will represent the opposition.
"The moderate opposition has agreed to attend. The key question of who will govern Syria should not be avoided," Hollande said.
The president also announced a visit to Egypt, Jordan and Oman, without giving a date, saying: "We must do everything to work together for stability in the region."
He said that a "de-escalation" of tensions between Iran and Saudi Arabia was necessary.
Hassan Rouhani is due in Paris next Monday in the first visit by an Iranian president to France in 17 years, a trip that coincides with the scheduled Syria peace talks.
Russia and Iran are accused of propping up their ally, Syrian President Bashar al-Assad.
Iran's Foreign Minister Mohammad Javad Zarif told the World Economic Forum (WEF) in Switzerland on Wednesday that this country would throw its weight behind a political solution in Syria.
"There is no military solution to the crisis," he said.