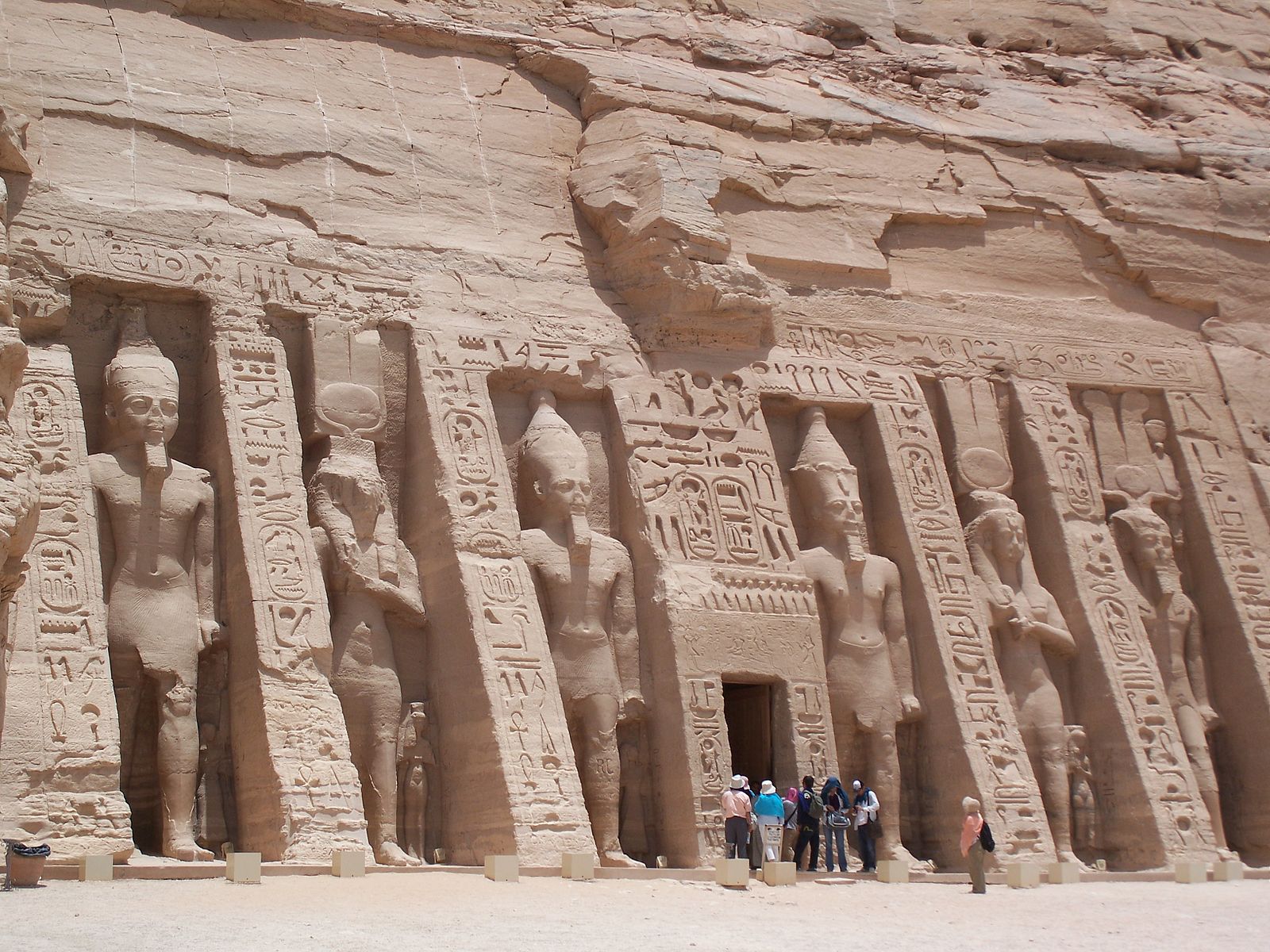 French President Emmanuel Macron and his wife, Brigitte Macron began their three-day visit to Egypt on Sunday at the tourist city of Abu Simbel in Aswan.
Macron's visit to Egypt began with a tour inside the Ramses II temple in Abu Simbel. There he will listen to an explanation of the history of the temple, and its engravings about the wars of King Ramses II and the history of Egypt during that period.
They will also visit the temple of Hathor and Nefertari, also known as the Small Temple, which was established by her husband Ramses II besides his temple.
Abu Simbel city saw heightened security measures to secure the visit, and the streets were adorned with Egyptian and French flags. Cleaning workers stepped up to clean the streets and the trees on the road to the temple from Abu Simbel Airport, and prepared golf carts to move inside the temple.
Macron is scheduled to leave Abu Simbel for Cairo to spend the rest of his three-day visit, accompanied by some 50 French business leaders.
Egyptian President Abdel Fattah al-Sisi will meet with his French counterpart on Monday to discuss the counter terrorism efforts and regional crisis, especially Libya, Syria and the Palestinian cause.
Some 30 agreements and joint contracts are expected to be signed in the fields of transport, renewable energy, health and agro-food products.
MP Benoit Potterie described the visit as very important for the security and stability of Europe and the Middle East.
"Egypt is a powerful regional player in the Middle East and represents the eye of France in the region and its gateway to the Arab world," said member of the opposition National Front party Jean Messiha.
Edited translation from Al-Masry Al-Youm