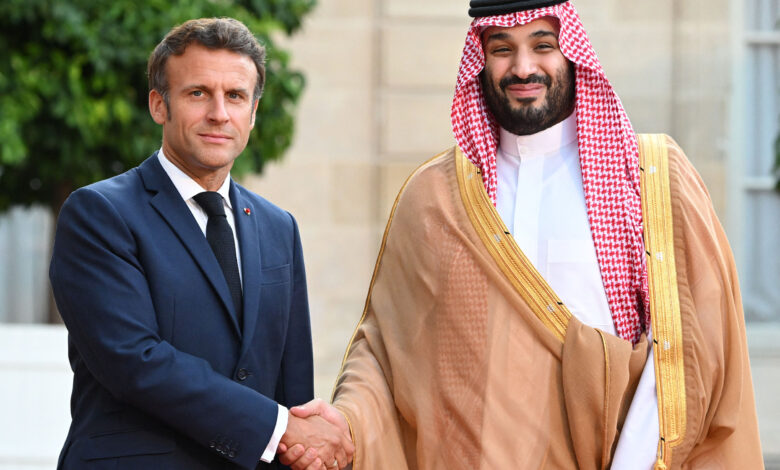 French President Emmanuel Macron discussed and stressed the importance of working with Saudi Arabia to resolve Europe's energy fears in a meeting with Saudi Crown Prince Mohammed bin Salman on Thursday.
The French President underlined "the importance of pursuing the committed coordination with Saudi Arabia in the perspective of the diversification of European states' energy supplies," according to an Élysée Palace readout released Friday.
In a wide-ranging discussion, the two also touched upon the question of human rights in Saudi Arabia.
Some background: As the war in Ukraine rages on, a gas emergency is unfolding in Europe.
This week, Russia's state-owned gas company Gazprom cut flows through the Nord Stream 1 pipeline to Germany in half, to just 20% of its capacity. A US official said the move was retaliation for western sanctions, and that it put the West in "unchartered territory" when it comes to whether Europe will have enough gas to get through the winter.
The Biden administration has been working furiously behind the scenes to keep European allies united against Russia as Moscow further cuts its energy supplies to the European Union, prompting panic on both sides of the Atlantic over potentially severe gas shortages heading into winter, US officials say.
In response to the turmoil, the White House dispatched presidential coordinator for global energy Amos Hochstein to Europe on Tuesday, officials said. He will be traveling to Paris and Brussels to discuss contingency planning with the US-EU energy task force created in March, one month after Russia's invasion of Ukraine.
CNN's Natasha Bertrand contributed reporting to this post.