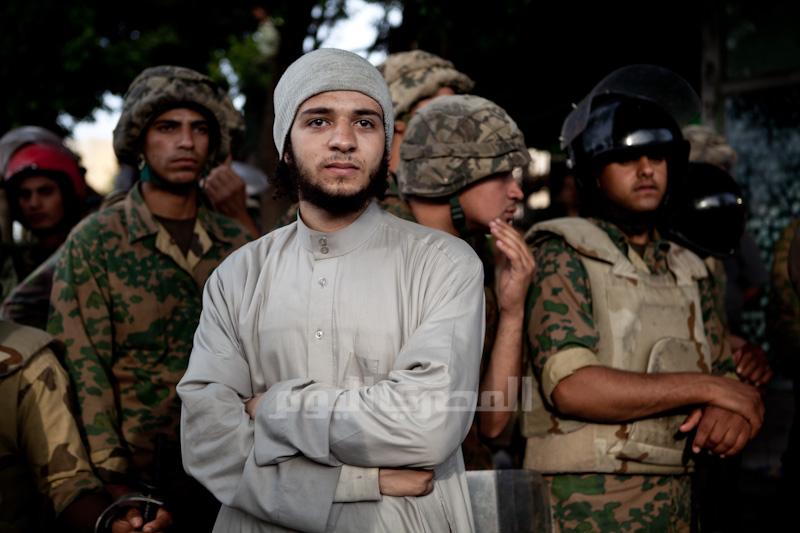 Pro-Sharia demonstrations planned for Friday 2 November may be postponed following announcements by several Islamist parties, including the Muslim Brotherhood, the Nour Party and the Asala Party, that they would not take part.
"We will decide on Tuesday," said Mohamed al-Rayes, the planning committee's public relations coordinator. "We want to give the Constituent Assembly more time to amend Article 2 that pertains to this matter."
"Another reason is that many of our elders are at the hajj," Rayes added, while noting that the young members of the Jama'a al-Islamiya and the Salafi Front insist on still holding the demonstration. Twenty-two revolutionary movements have also announced their participation, he said.
Several other movements and political parties have rejected the call to protest in favor of Sharia, claiming that all political forces in Egypt agreed with the controversial wording of Article 2, which holds the principles of Sharia are the main source of legislation.
Nabil Zaki, official spokesperson for the leftist Tagamoa Party, said that call for protests to apply Sharia is needless, particularly because Sharia has already been applied through existing laws. He told Al-Masry Al-Youm that the Islamist parties and groups are merely seeking to show force by putting pressure on the Constituent Assembly.
Edited translation from Al-Masry Al-Youm