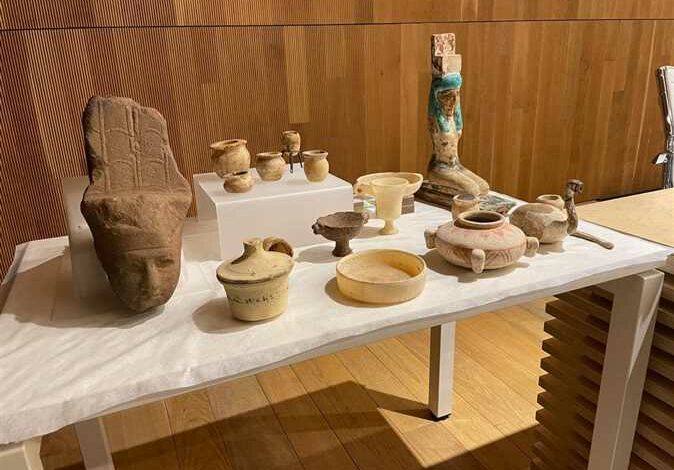 The Egyptian security authorities have revealed that fugitive suspects used a clever trick to defraud antiquities dealers.
They achieved this by mimicking an ancient cemetery to sell its contents as original artifacts to illegal antiquities dealers.
The suspects created an ancient cemetery under the ground, in al-Hiba area in al-Fashn locality, Beni Suef, containing painted and engraved fake relics, a gypsum coffin, hand-made statues, and quantities of gold-plated ingots made of gypsum, to be used in defrauding antiquities traders.
The committee, which was formed under the chairmanship of Director of Antiquities of Beni Suef, Omar Zaki, to investigate the fake tomb, said that all the found relics inside the tomb were made of gypsum, or imitated and purchased from the Khan al-Khalili area.
The committee revealed that the drawings inside the cemetery were taken from Pharaonic drawing books.
Prosecutors seized the counterfeit artifacts and ordered the arrest of the fugitive suspects.