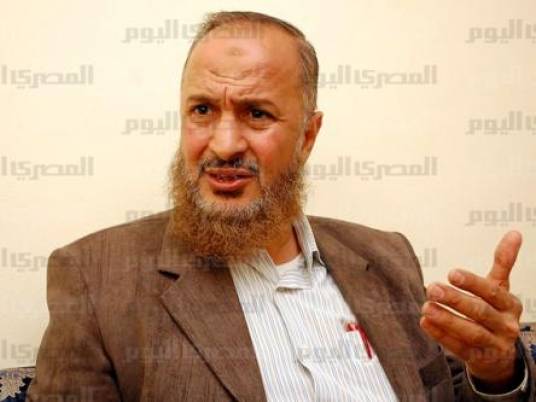 Thousands of mourners attended a funeral procession on Monday for Jamaa al-Islamiya leader Essam Derbala who was pronounced dead at al-Aqrab prison early Sunday.
People from Beni Khaled village, in Minya, laid Derbala to rest at his family-owned cemetery in the presence of several group leaders.
Late Sunday, Derbala's family requested that an autopsy not be done, satisfied with a simple physical exam. His cousin, Hany Eissa Derbala, told Al-Masry Al-Youm that the exam revealed no signs of criminal acts behind Derbala's death
Adel Moawad, Jamaa al-Islamiya's legal adviser and lawyer, told Al-Masry Al-Youm that the late leader had had several diabetic comas over the past ten days, saying that his death, though "natural" came as a result of "medical and nutritional negligence" inside the prison.
Derbala was serving a custody detention period pending investigation. He was accused of being affiliated with the Muslim Brotherhood-led, now-banned, National Alliance to Support Legitimacy, which led protests demanding the reinstatement of ousted president Mohamed Morsi.
Edited translation from Al-Masry Al-Youm