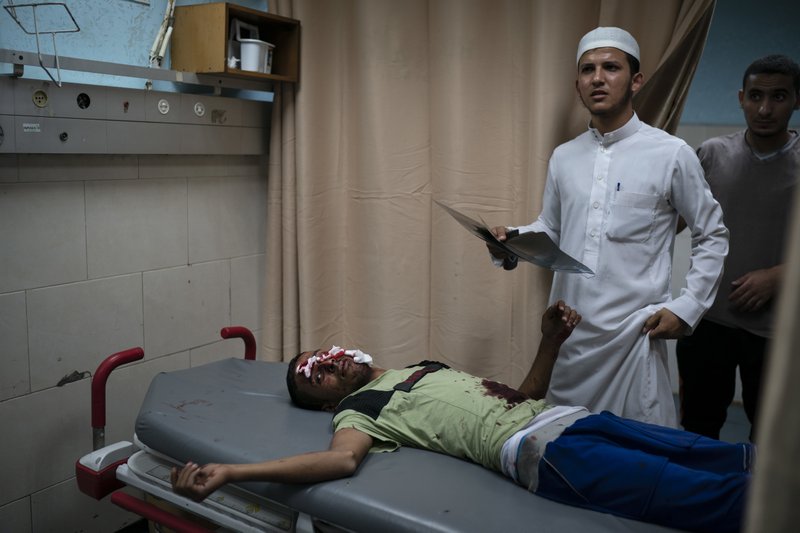 GAZA CITY, Gaza Strip (AP) — A medical aid group says the vast number of patients treated for gunshot wounds from months of violent border protests have overwhelmed Gaza's health care system.
Doctors Without Borders says that thousands are in danger of infection and disability because Gaza hospitals cannot adequately treat them.
Gaza's militant Hamas rulers have been organizing weekly border protests since March in which demonstrators approach the border fence, throwing firebombs at Israeli troops and burning tires.
Israeli snipers have killed about 170 people and wounded thousands.
MSF, as the aid group is known after its French acronym, says most of the 3,000 patients it has treated were shot in the legs, with about a quarter suffering from infections. If left untreated, they can lead to lifelong disabilities or limb amputations.