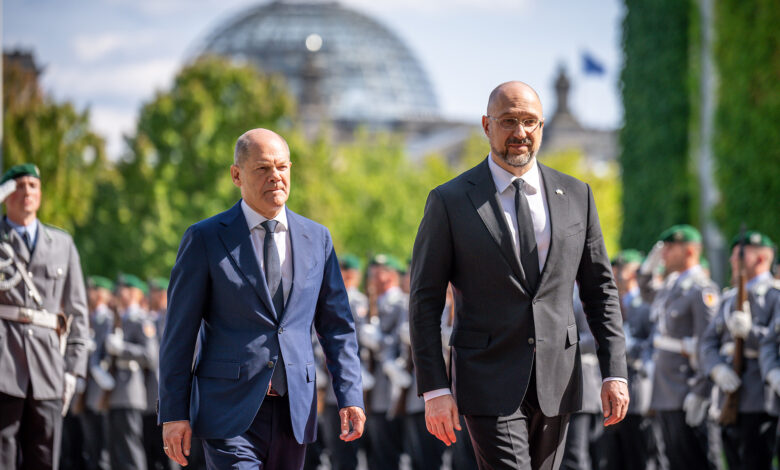 Ukrainian Prime Minister Denys Shmyhal met German Chancellor Olaf Scholz on Sunday in Berlin, where the two discussed the war in Ukraine, according to a German government readout.
Scholz expressed his respect for the "bravery" of Ukrainians against the "Russian war of aggression", the readout said.
The two discussed the eventual reconstruction of the country, with Scholz announcing an expert conference to take place in Berlin on October 25.
They also addressed Ukraine's bid to join the European Union, a process which can take years to complete.
"With a view to Ukraine's candidate status for EU accession, which was decided by the European Council in June, the Chancellor encouraged the Ukrainian Prime Minister in his reform course and stressed that reforms in the rule of law and the judicial system in particular are just as important for attracting investment for reconstruction," the press release said.
Shmyhal also met with the German President Frank-Walter Steinmeier on Sunday and said in a tweet that they discussed the "military situation, strengthening sanctions and the need to provide weapons" for Ukraine.