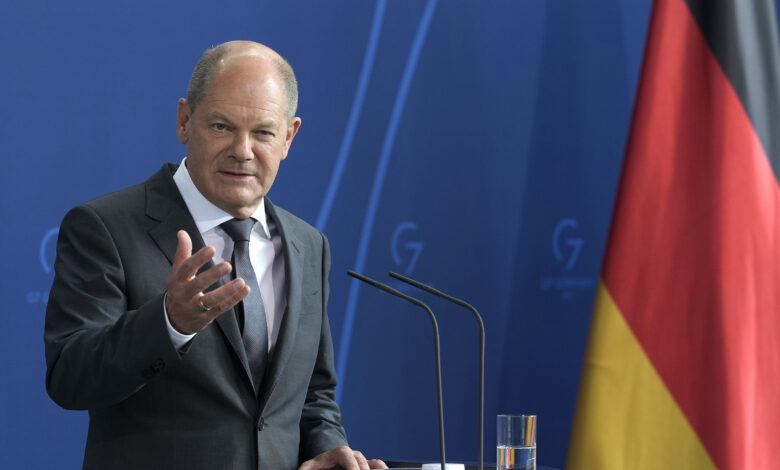 German Chancellor Olaf Scholz announced a multibillion-euro bailout to rescue the Germany's gas importer Uniper, which has been hit hard by the reduction of gas supply as a result of the war in Ukraine.
Under the deal, the German government will acquire a 30% stake in Uniper — the country's largest importer of Russian gas — and provide it with funding.
As the gas supply was reduced, Uniper had to purchase more expensive gas from other sources on the market in order to fulfil its contracts, which has caused major liquidity problems.
"No one will be left alone," Scholz said as he announced the bailout. "We can shoulder problems this year and next year and will help as long as necessary."
Scholz went on to say that German households would have to pay for higher gas prices in the fall.
"Everything will become more expensive," the Chancellor said. "'Sooner or later, that will be noticeable for everyone."
The levy for consumers could lead to an increase of 2 euro cents per kilowatt hour, Scholz explained, which could add up to 200 to 300 euros ($204-$305) per year, for a family of four.
"You will never walk alone," Scholz added, saying that Germany will launch a welfare payment reform in 2023.
There will be legal protection for low-income families who have problems paying their energy bills, according to the German chancellor.
"We will do everything necessary, so that together as a country, as companies and as citizens, we get through this situation so that no one is put in a situation that is insoluble for him or her," he said.