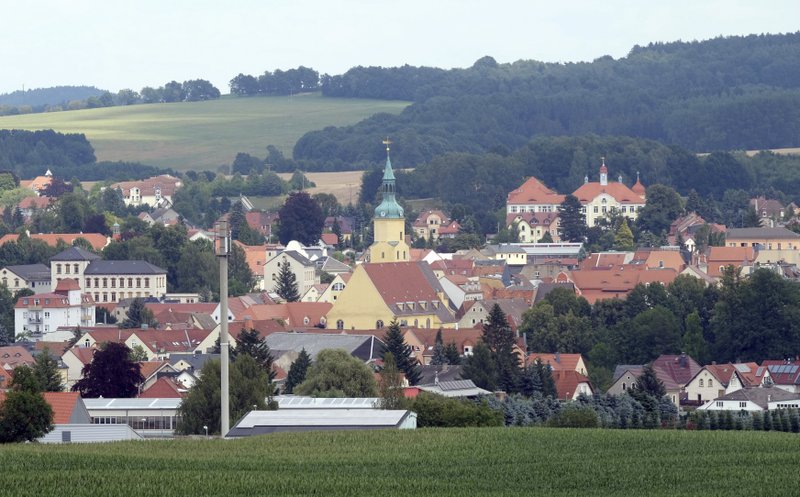 A German girl, who ran away from home shortly after converting to Islam, has been found in Iraq, prosecutors said Saturday.
The 16-year-old teenager, only identified as Linda W. in line with German privacy laws, is getting consular assistance from the German Embassy in Iraq, said prosecutor Lorenz Haase from the eastern German city of Dresden.
Haase wouldn't confirm media reports that the teenager from Pulsnitz in eastern Germany had been fighting for the Islamic State group in Mosul.
"Our information ends with the girl's arrival in Istanbul about a year ago," he told The Associated Press, adding that further details about her whereabouts in the last year were part of an investigation.
Several female foreign IS fighters were detained by Iraq's military in Mosul recently, but Haase couldn't confirm that the German girl was part of that group.
Three Iraqi intelligence and investigative sources, who asked to remain anonymous, also confirmed that a number of foreigners were arrested in Mosul — 26 in all, including two men, eight children and 16 women.
Some were from Chechnya, one woman was Russian and another was from Iran. Others included citizens from Syria, France, Belgium and Germany.
The four women from Germany included three women of Moroccan, Algerian and Chechen origin and one ethnic German. The Iraqi officials said this was Linda W.
The Iraqi officials said that the Moroccan woman has a child and both were arrested in Mosul about ten days ago. Reports say the women worked with IS in the police and their husbands were killed in fighting, but the three officials told AP they had doubts that all of the husbands were killed.
French and German Embassy employees have already visited the arrested women, they said. The children will be handed over to the countries they belong to, while the women will be tried on terrorism charges in Iraq.
Photos of a disheveled young woman in the presence of Iraqi soldiers went viral online last week, but there were contradicting reports about the girl's identity — some said it was Linda W., while others identified her as either a Chechen IS fighter or a Yazidi girl.
More than 930 people, among them several girls and young women, have in recent years left Germany to join IS in Syria and Iraq, the German news agency dpa reported. While some have been killed in battle and suicide bombings, and others have returned back to Germany, there's also a large number that have been unaccounted for, security officials here say. Many of them were radicalized via social media. Local newspapers reported last year that Linda W., who is from the small town of Pulsnitz near Dresden, was also in touch with IS members online before she ran away from home last summer. She started wearing long gowns before she disappeared from her family's home. Her mother later found a copy of the girl's plane ticket to Turkey under a bed, media reported.
In a different case, a French woman captured earlier this month in Mosul with her four children is facing possible prosecution in Iraq for allegedly collaborating with IS, in a test case for how governments handle the families of foreign fighters now that the extremists are in retreat.
The woman, believed to be in her 30s, was arrested July 9 along with her two sons and two daughters in a basement in Mosul's Old City, according to the Iraqi intelligence officials.
Two Iraqi intelligence officials told the AP on Wednesday that the woman is being investigated in Baghdad and could face terrorism charges for illegally entering Iraq and joining IS, and that the French government wants the children handed over to France.