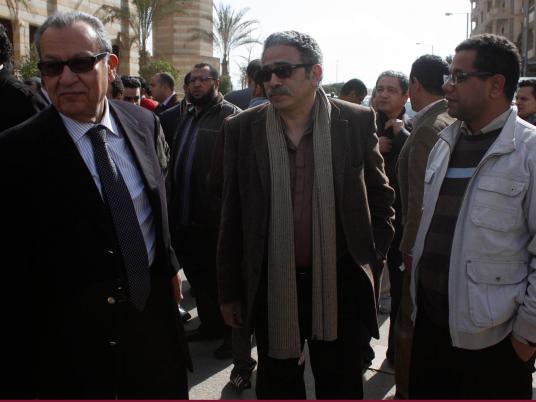 The family of Ahmed al-Gizawy, the Egyptian lawyer detained in Saudi Arabia, submitted a petition to the Saudi king pleading for him to be pardoned, ahead of an expecting court ruling on his case Tuesday.
The petition was submitted to Ali al-Ashiry, Assistant Foreign Minister for Consular Affairs, and was sent immediately to the Egyptian Embassy in Riyadh and then to the Saudi King Abdullah bin Abdul Aziz, said a statement by the Ministry of Foreign Affairs on Sunday.
The statement didn't reveal the content of the petition but said that the ministry is making every effort to win freedom for Gizawy.
Last week the judge in a Jeddah court said that the final verdict was scheduled for Tuesday, 15 January, but could be postponed if additional examination was needed.
Gizawy was arrested in April at a Saudi airport and accused of smuggling Xanax into the kingdom, but activists say that Saudi authorities fabricated charges against the human rights lawyer in retaliation for his work with detainees there. He has pleaded not guilty..
His trial's first session was held on 18 July. Saudi prosecutors have called for the death penalty.