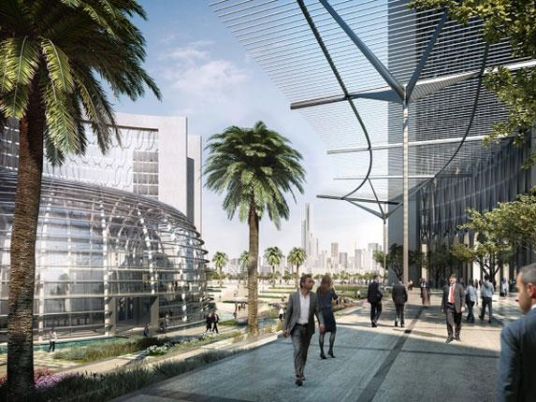 The Higher Education Ministry has chosen the New Administrative Capital as headquarters of the Global Forum for Higher Education and Scientific Research, Minister of Higher Education and Scientific Research Khaled Abdel Ghaffar announced.
During a press conference on Sunday, Abdel Ghaffar said that the forum will be held under the title "Higher Education and Scientific Research between the Present and the Future" from April 4 to 6.
The forum aims to addressing the present and future of higher education and scientific research and technology by discussing a number of issues put forward globally.
The Minister explained that the forum would address a number of important topics, including maximizing the return on investment in higher education and scientific research, and directing scientific research to serve the goals of sustainable development and economy.
Abdel Ghaffar pointed out that the forum will discuss how to benefit from technology in achieving quality within educational and research institutions and in modern disciplines such as artificial intelligence and the internet, by developing the skills of graduates to keep pace with the demands of local, regional and international labor markets.
The forum also focuses on curriculum development to meet the requirements of development and enhance the abilities and skills of students and faculty members in the field of scientific research and innovation.
A number of important issues will be discussed as well, including the internationalization of higher education and intercultural dialogue, dissemination of entrepreneurship and education opportunities, as well as the importance of global educational classifications and the different criteria used in these classifications.
The Minister added the forum also aims at exchanging international experience in the fields of education, scientific research and innovation, and pointed out that this comes in line with the global changes and the fourth industrial revolution.
He added that hosting the forum shows Egypt's concern for the future of higher education and scientific research, with the announcement of 2019 as the year of education coming in conjunction with Egypt's presidency of the African Union.
A large exhibition will be held on the sidelines of the forum with the participation of private, civil, and foreign universities, and research institutions, aiming to provide an opportunity for students in the pre-university stage to learn about the available higher education opportunities.
Edited translation from Al-Masry Al-Youm