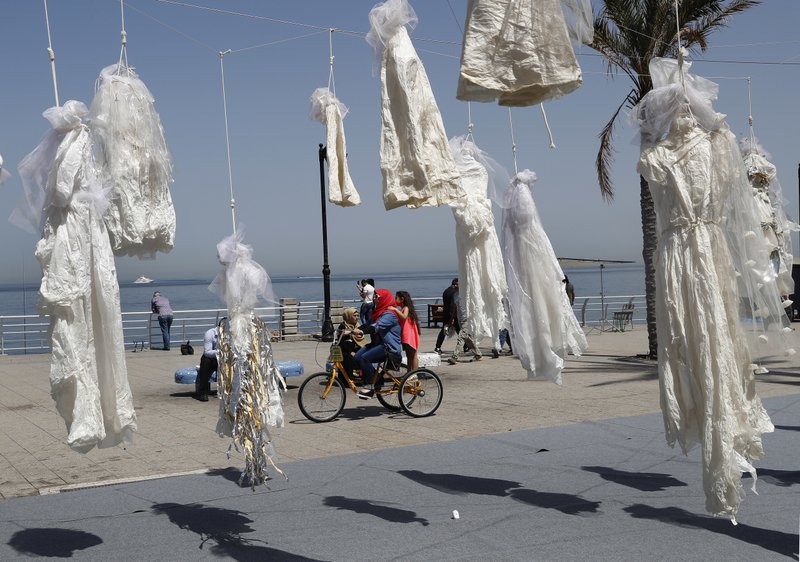 Global shares mostly slipped Friday on worries about the damage from Hurricane Irma in the US, as well as lingering fears about ballistic missile launches and nuclear weapons in North Korea.
KEEPING SCORE: France's CAC 40 fell 0.3 percent to 5,097.18 in early trading, while Germany's DAX slid nearly 0.1 percent to 12,285.54. Britain's FTSE 100 was at 7,379.61, down 0.2 percent. U.S. shares were also set to drift lower with Dow futures dropping 0.3 percent to 21,697. S&P 500 futures were also down 0.3 percent at 2,457.30.
ASIA'S DAY: Japan's benchmark Nikkei 225 slid 0.6 percent to finish at 19,274.82, as GDP data that got revised lower also dampened sentiments. Australia's S&P/ASX 200 fell 0.3 percent to 5,672.60. South Korea's Kospi lost 0.1 percent to 2,343.72. Hong Kong's Hang Seng added 0.5 percent to 27,668.47, while the Shanghai Composite was little changed, although a tad lower, at 3,365.24.
JAPAN ECONOMY: The Japanese economy grew at a slower pace in the April-June quarter, not the surprisingly strong spurt indicated by an earlier estimate, according to revised government data. The Cabinet Office said the gross domestic product or GDP — the total value of a nation's goods and services — grew at an annualized rate of 2.5 percent. That second preliminary reading is a dramatic adjustment from the first, released last month, of 4 percent growth.
HURRICANE DAMAGE: US insurance companies' shares have plunged as investors weigh the prospects of big losses caused by Hurricane Irma, which has slammed the north Caribbean and is projected to reach Florida this weekend.
THE QUOTE: "Anxieties ahead of Saturday's North Korea founders' day and another potential missile launch appear to have kept investors off the South Korea and Japan bourses this morning. Meanwhile, the final figures from Japan's Q2 GDP had also significantly dampened the Japanese market," said Jingyi Pan, markets strategist at IG.
EUROPE ECONOMY: The European Central Bank left its key interest rates and bond-purchase stimulus program unchanged, but investors expect the bank to start reducing its stimulus program soon as the European economy continues to improve.
ENERGY: Benchmark US crude shed 7 cents to $49.02 a barrel. It fell 7 cents to $49.09 a barrel in New York Thursday. Brent crude, used to price international oils, gained 15 cents to $54.64 a barrel in London.
CURRENCIES: The dollar is falling after the European Central Bank raised its economic growth forecast for the region this year. The euro strengthened to $1.2051 from $1.1925. The dollar fell to 107.64 yen from 109.08 yen late Thursday.