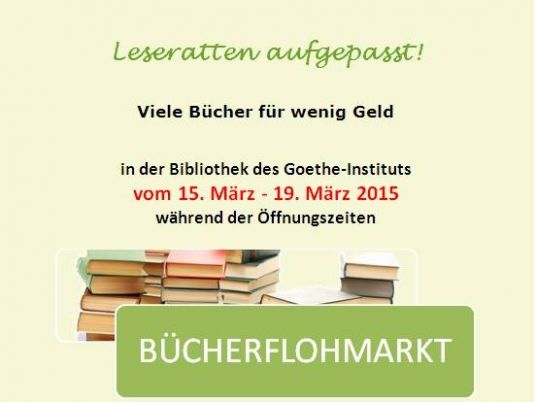 The Goethe Institute in Cairo will hold an event for book lovers to sell German-speaking books at low prices.
The fair, which will last between 15-19 March, will take place at the the institute's library.
The Goethe Institute holds several cultural events and activities to represent German culture in both it Alexandria and Cairo locations.
The institute's Cairo office is located downtown on 5 Bustan Street. You can also visit its
website
.