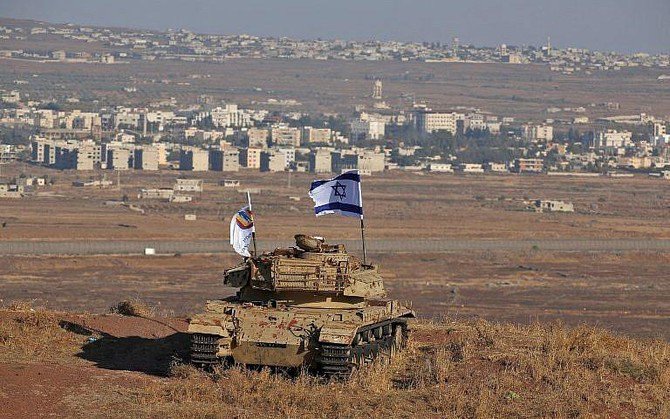 Egypt's Minister of Foreign Affairs Sameh Shokri Said on Thursday that his country holds that the Golan Heights is an occupied Arab land according to the international law.
During a meeting with US Secretary of State Mike Pompeo in Washington, Shokri stressed the importance of finding solutions to the Palestinian case and achieving peace on the basis of the UN resolutions and the Arab Peace Initiative 2002.
Shokri asserted that the Palestinian state must be established within the 1967 borders with Western Jerusalem as its Capital.
Spokesperson of the Egyptian Ministry of Foreign Affairs Ahmed Hafez added that the meeting discussed Egyptian-US bilateral relations and ways of reaching peaceful settlements for the crises in Libya, Syria and Yemen.
Hafez noted that Shokri and Pompeo had agreed to hold the meeting for strategic dialogue between the two.
Israel captured the Golan Heights from Syria in the 1967 Six-Day War and annexed it in 1981. The move was not recognized internationally, and UN Security Council Resolution 242 upheld the "inadmissibility of the acquisition of territory by war."
Edited translation from Al-Masry Al-Youm