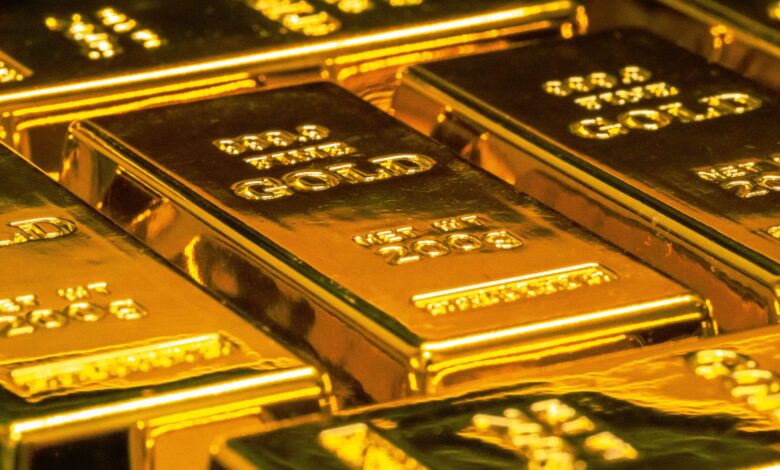 On Thursday, December1, 2022, morning, the price of gold in Egypt reached its highest historical level, rising by LE10 to hit LE1,500 per gram for  21-karat gold.
At the closing of the Wednesday session, 21-karat gold recorded LE1,490 per gram, after a jump in the global price of gold on the statements made by the Chairman of the Federal Reserve, who expected slowing down the rate of interest rate hike.
Gold price in Egypt, on Thursday:
The 24-karat gold recorded LE

1,714

per gram

The 21-karat gold recorded LE

1,500

per gram

The 18-karat gold recorded LE

1,285

per gram

The 14-carat gold recorded LE1000 per gram

The price of the gold pound recorded LE

12,000
The global gold price began to rise, since Wednesday, on the statements of the Federal Reserve Chairman about the fate of the interest rate at December meeting.
He expected slowing down the pace of interest rate hike, and as a result, the price of an ounce of gold rose globally, recording US$ 1,777 an ounce, compared to $1,749 prior to the statements.
According to the US "FX Street" platform, in an environment in which global growth is heading to its lowest levels, price fluctuations to a peak, and risk sentiment is increasing, the US dollar is likely to weaken in 2023.
A weaker US dollar should be positive for gold, as gold is expected to remain on the defensive in early 2023, with an upside potential increasing as the year begins.