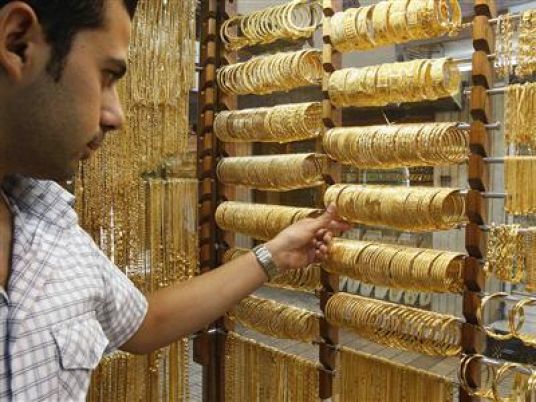 Gold prices rose in the local market during trading on Wednesday by about LE7, boosted by rising global markets as investors await Federal Reserve Chairman Janet Yellen's semi-annual testimony to Congress over the next two days.
Ehab Wassef, head of the Gold Division at the General Union of Chambers of Commerce, said the price of 21-carat gold stands at LE618, 18-carat gold at LE529.7 and 24-carat gold at LE706.25.
Future international gold delivery contracts for August increased by an added $3.87, or 0.32%, to trade at $ 1,218.57 an ounce. Future contracts for silver were up about 7 cents, or 0.46%, at $ 15.818 an ounce.