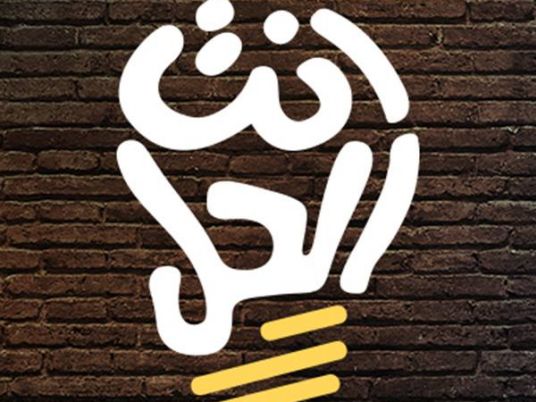 At the height of the Ramadan TV advertisement season, a new government advert has caught the attention of viewers. Both creative and modern, the advert urges citizens to reduce their electricity consumption by 20 percent in order to save energy and end blackouts.
Produced by DDB advertising agency, it forms part of a three-year awareness campaign by the Egyptian Electricity Ministry encouraging people to rationalize their energy consumption. The same campaign has been rolled out on Social media, radio advertisements and street billboards, using the slogan, "You are the solution. Don't be too lazy to turn off an appliance."
"When you wake up every day, you turn on many appliances to start your day, and so long as everything works properly you won't feel it [the electricity]. But when it goes out, everything stops and you'll count every second until it comes back," says the advert.
The 90-second advert shows recent government efforts at energy efficiency and electricity generation, which have mostly eliminated the blackouts that were a daily accurance for much of 2013 and 2014.
Also featured are updates to the electricity supply and generation infrastructure, as well as the increased use of natural gas.
The government has provided 12 million energy-saving light bulbs and 13 million LED bulbs for use in Egyptian homes, says the advert, while renewable energy sources such as wind, air and solar power have been incorporated into the national power plan.
"More than 43 percent of energy consumption in Egypt is domestic consumption, and it's increasing. However, many are trying to reduce their consumption, which is a main reason for the end of blackouts," the advert says.
The official Facebook page for the campaign includes some short videos showing ways of reducing domestic consumption, such as setting air-conditioning units to 24 degres (rather than lower temperatures), unplugging appliances from sockets when not in use and turning off lights when you're not at home.
Speaking to CBC Satellite Channel, Hamdi Abdul Aziz, the Petroleum Ministry spokesperson, said numerous agreements have been signed recently for natural gas drilling in Egypt, with 66 companies already having started work. The gas will be used to supply the national power grid.
Electricity Minister Mohamed Shaker announced in May that the campaign was fully funded by the Central Bank of Egypt and will last for three years, with the aim of making energy efficiency part of the Egyptian "lifestyle".
Shaker added that reducing energy consumption will allow the electricity sector to save money and focus on improving its infrastructure.
Since 2010, Egypt has been suffering intermittent blackouts, with the worst period during 2013 and 2014 involving blackouts on a daily basis for much of the time. The government attributed the outages to a shortfall in natural gas and the poor condition of electricity stations that had been left without maintenance for years.