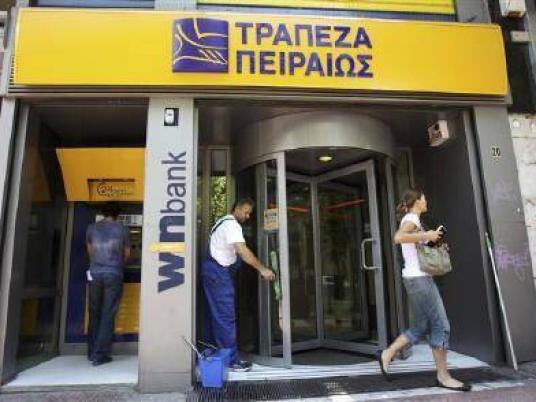 Greece's fourth-largest lender, Piraeus Bank, has halted the sale of its Egyptian subsidiary valued at over US$200 million, the bank said on Tuesday without offering reasons for the move.
The announcement came just days after Piraeus agreed to take over the healthy assets of struggling state-owned lender ATEbank in a deal analysts said would benefit its balance sheet and help it cope with the debt crisis.
Battered by the country's sovereign debt-fuelled economic crisis, Greek lenders have been looking to offload assets to help raise cash.
Piraeus, which also has operations in Romania, Bulgaria, Serbia, Cyprus and Ukraine, appointed Barclays Capital to sell its 41-branch Egyptian unit, Piraeus Bank Egypt, last December.
The Egyptian arm had attracted five suitors from the Middle East and North Africa region, sources told Reuters in April, but a sale was not regarded as imminent.
In a filing to the Athens Stock Exchange, Piraeus said it would not seek offers of interest for the unit in the near future.
Piraeus Bank Egypt had equity capital of 103 million euros ($138 million), a 737 million euro loan book and assets totaling 1.38 billion euros at the end of March.