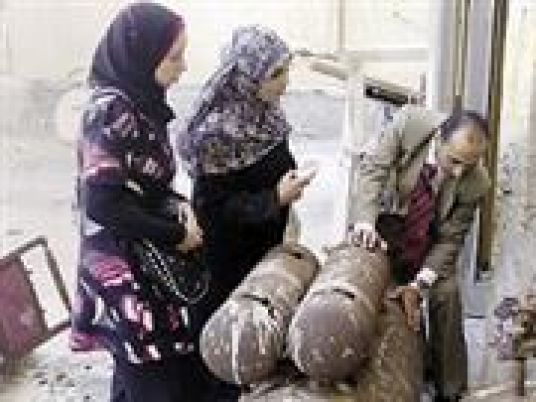 The first project to produce biogas from animal manure has been established in the village of Bertbat, Maghagha district, in Minya.
The mayor of Maghagha, Sayyed Helmy, said the project comes as part of a larger project called Hayah for Local Development, implemented in cooperation with Agritech for Environmental Agriculture, a company called Biomax and the UN Industrial Development Organization.
According to Helmay, the project aims to produce methane gas through the use of livestock manure, providing an alternative to natural gas.
The project will contribute to solving the shortage of cooking gas in Egypt, he added.
The manure will be used as well as a fertilizer which would save the money used to buy chemical fertilizers, according to Helmy.
Project coordinator Mahmoud Taha pointed out that the project will be implemented in a number of villages in Minya to provide an alternative to LPG and nitrogenous fertilizers.
Khaled Abdel Halim, the head of Bertbat local council, said the project is composed of an underground tank with two openings through into livestock manure is passed.
The resulting biogas is passed to village houses via pipelines, he said.
Edited translation from Al-Masry Al-Youm